TAVR procedure, available at CMQ Hospitals in Puerto Vallarta and Riviera Nayarit
Our CMQ Hospitals in Puerto Vallarta and Riviera Nayarit: Leaders in the TAVR Procedure. Our CMQ Hospitals have consolidated their leading position in interventional cardiology in Puerto Vallarta. All thanks to the incorporation of the TAVR technique (Transcatheter Aortic Valve Replacement). An advanced option for the treatment of aortic valve disorders.
The TAVR is a revolutionary new technique designed to replace a malfunctioning aortic valve without the need for open-heart surgery. Fortunately, percutaneous aortic valve replacement (TAVR) has emerged as a safe and effective technique for patients with severe aortic stenosis. Our hospitals are the only ones in the region with the capacity to perform the TAVI procedure. Moreover, we have a multidisciplinary team of specialists in interventional cardiology, which guarantees a comprehensive and personalized care for each patient.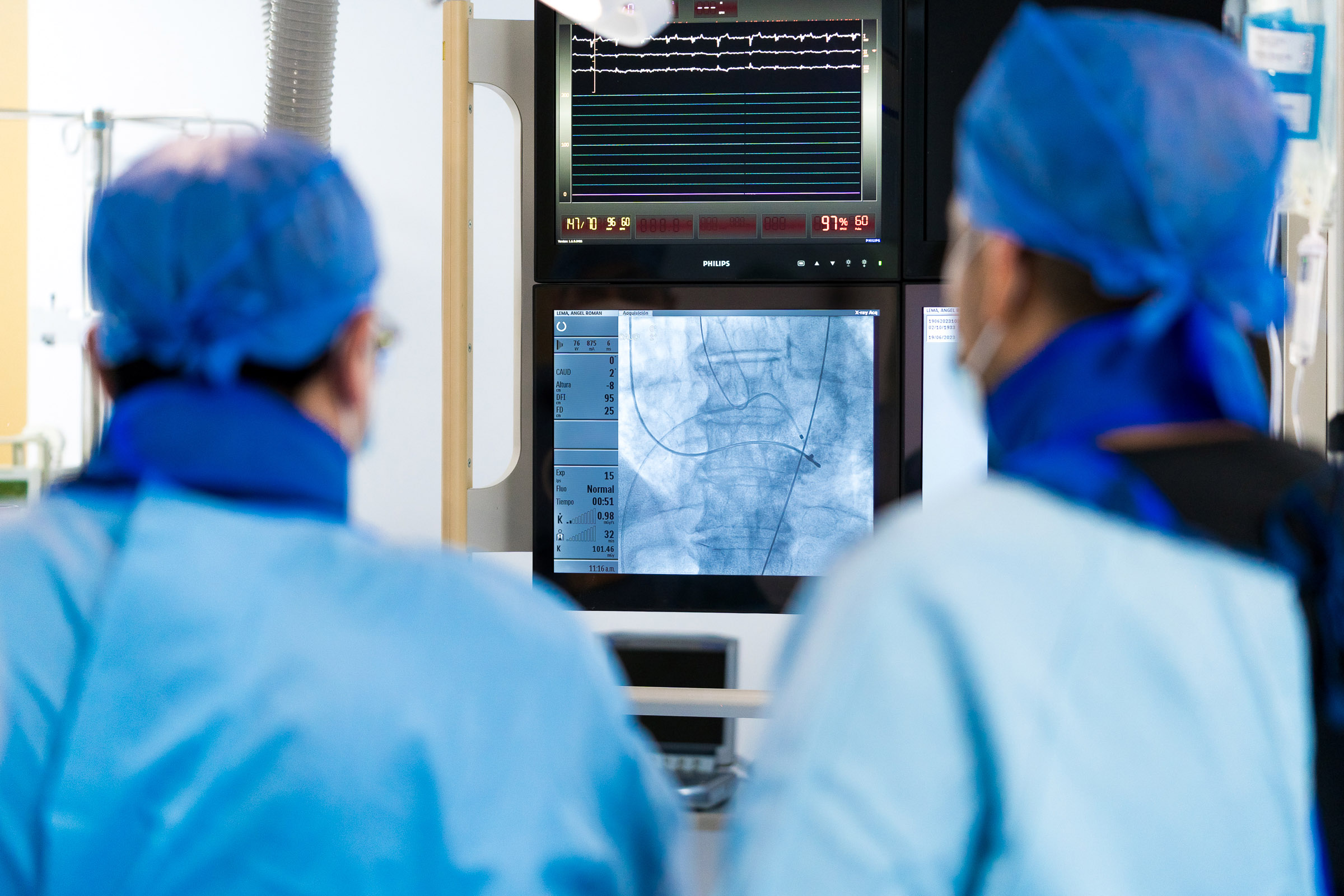 TAVR vs. Open Heart Surgery
TAVR and open heart surgery are two procedures used for the treatment of cardiovascular disease, but they have significant differences. Here are some of the advantages of the TAVR compared to open heart surgery:
Less invasive and faster recovery:

TAVR is a less invasive procedure than open heart surgery. Therefore, it allows for a faster recovery.

Lower risk of complications:

Because it is less invasive, the TAVR has a lower risk of surgical complications, such as infections or excessive bleeding.

Lower anesthetic risk; general anesthesia vs. sedation:

Open heart surgery usually requires general anesthesia, which may pose a risk for some patients. On the other hand, TAVR is frequently performed under conscious sedation or local anesthesia, which may make it more tolerable.

Shorter hospital stay:

Patients undergoing a TAVR procedure generally have a shorter hospitalization time compared to open heart surgery.

A better option for high-risk patients:

The TAVR has proven to be a viable option for high-risk patients. Moreover, it is the best option for those who are not candidates for open heart surgery due to their general health status.
Am I a candidate for a TAVR Procedure? What are the indications for a TAVR surgery?
The TAVR procedure is an option for patients who, for various reasons, are not optimal candidates for open heart surgery. Some of the criteria that make a patient a candidate for a TAVR procedure include:
Severe aortic stenosis:

To be a candidate for a TAVR, the patient must have severe aortic stenosis. Medical tests such as echocardiograms or catheterization must confirm a severe aortic stenosis diagnosis
Surgical risk:

Patients who are not candidates for open heart surgery due to high-risk, advanced age, or suffering from diseases.
Significant symptoms:

Patients who are candidates for TAVR usually experience significant symptoms such as shortness of breath, fatigue, chest pain, or fainting.

A multidisciplinary team of specialists:

The evaluation and decision should be made by a multidisciplinary team of specialists in interventional cardiology. The team will evaluate all medical aspects and risks to determine the best treatment option for each patient.
Most importantly, each patient is unique. Consequently, the decision about the TAVR procedure should be based on an individualized and comprehensive evaluation of your specific health condition.
TAVR procedure steps; Preparation prior to the procedure
Prior to surgery, experts perform a complete evaluation to ensure you are a suitable candidate. Next, they will study your medical history and ask for tests such as echocardiograms, CT scans, and cardiac MRI scans. In addition, they might need some blood tests to assess your overall health.
TAVR Aortic Valve Replacement; Steps during the procedure
The TAVR procedure uses local anesthesia or conscious sedation to minimize patient risk. However, in some cases, and depending on the patient's needs, experts might use general anesthesia. Initially, the TAVR starts with a small incision in the groin or chest to access the blood vessels. Then, the catheter goes into the arterial system and its guided into the aorta, which is the main artery of the heart.
Then, with the aid of real-time imaging, such as fluoroscopy and echocardiography, the catheter will move through the aorta until it reaches the dysfunctional valve. Once in position, the new aortic valve is placed. This new valve can be of different types. Our team of cardiologists uses the Edwards Sapien 3 valve. Another viable option to consider is the Medtronic Evolut R TAVI valve. After the valve is placed, doctors confirm its position and functionality before removing the catheter and closing the incision. After surgery, the patient is moved to the ICU or recovery room for monitoring during the first few hours. Generally, hospital stays are shorter and recovery is faster.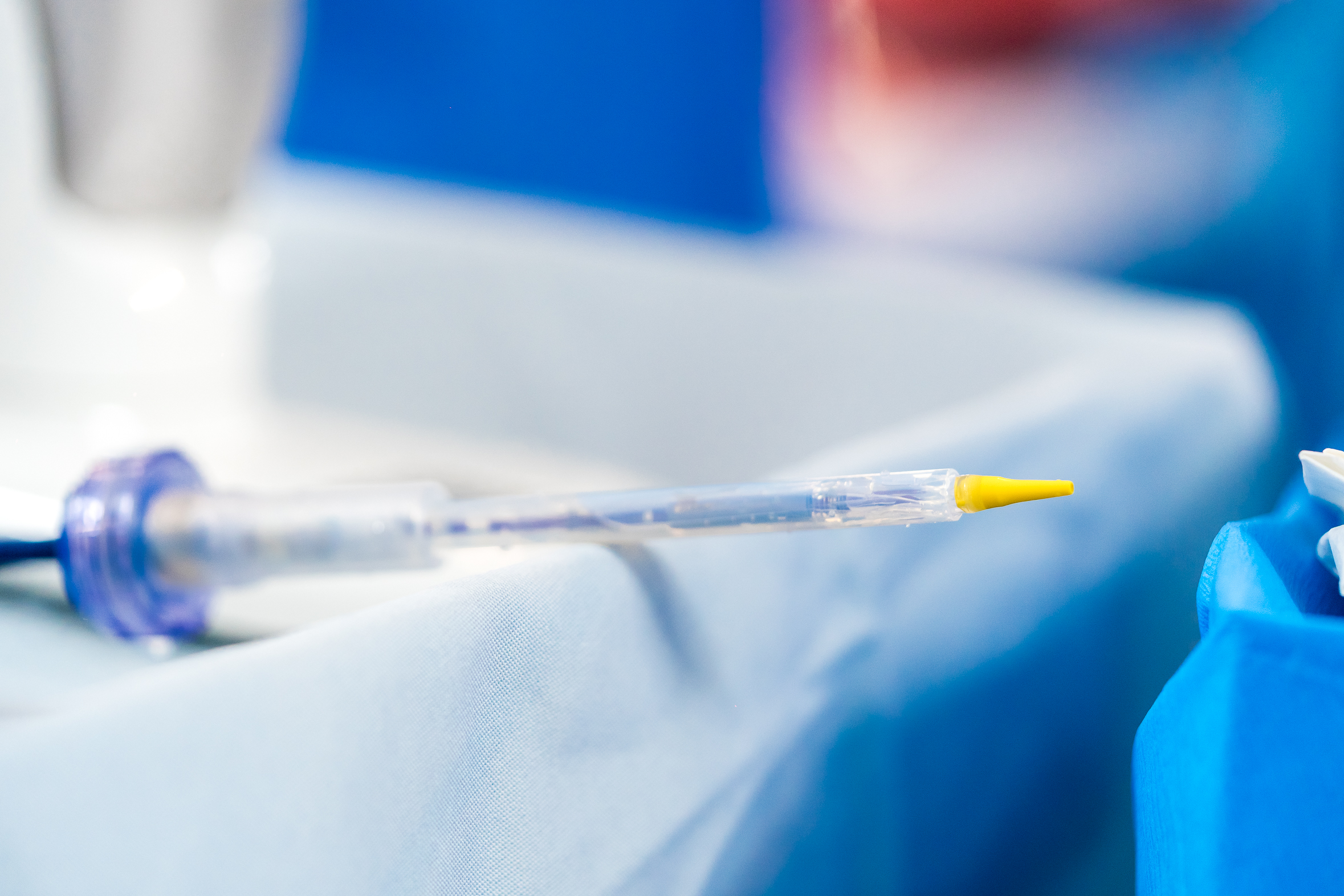 TAVR Recovery after surgery
The recovery process following TAVR is typically quicker and less difficult in comparison to traditional open heart surgery. Following the procedure, the patient will receive close monitoring for the first few hours. Most patients are able to get up and walk around the day after the procedure. The average hospital stay after a TAVR is usually a few days, although it may vary depending on the patient's health status and the complexity of the case.
What is the best post-TAVR recovery plan?
After undergoing aortic valve replacement, it is important for the patient to follow certain measures to ensure a successful recovery.
Medical follow-up. It may be necessary for the patient to schedule recurring appointments with their cardiologist for follow-up purposes.
Medication.

After undergoing TAVR, it is crucial for the patient to consistently take blood thinners and Aspirin for an extended period of time.

Physical activity.

Patients can gradually increase physical activity according to their tolerance, starting with short walks.

Cardiac rehabilitation.

This helps patients recover strength and endurance.

Diet and nutrition.

Maintaining a healthy diet is crucial for optimal recovery. Also, limit your sodium intake.
It is important to remember that specific recommendations may vary, so it is crucial to follow the instructions and guidelines provided by your medical team.
Life expectancy after TAVR procedure
According to studies, the average life expectancy after the TAVR procedure is 13 years, with a range of 10 to 20 years. However, this is subject to variation from patient to patient. Moreover, life expectancy after a TAVR depends on several factors, including:
Patient age

Overall health status

The presence of other medical conditions

The success of the procedure
Additionally, long-term results have shown that many patients experience significant improvements in their quality of life after a TAVR procedure.
Most common TAVR procedure complications
Some of the most common complications of a TAVR procedure include:
Leakage around the valve.

Irregular heart rhythm (arrhythmia).

Injury to the arteries or structures during the procedure.

Formation of blood clots (thrombosis).

Infection of the aortic valve.

Acute renal failure.

Allergic reaction to the prosthetic valve material.
While these complications can occur, it is important to note that most patients have a favorable outcome.
The risks associated with a TAVR surgery are similar to those of other cardiac procedures. Some of the potential risks and complications include:
Risk of infection at the catheter insertion site.

Allergic reaction to the valve prosthesis materials.

Excessive bleeding.

Injury to blood vessels or cardiac structures during the procedure.

Kidney problems due to the use of contrast agents during the procedure.

Stroke.

Heart problems, such as arrhythmias or heart failure.
Likewise, it's important for patients to undergo thorough evaluation by a medical team specializing in interventional cardiology. This will help determine if they are a candidate for the procedure. Also, in order to discuss the risks and benefits of the procedure.
Frequently Asked Questions about the TAVR Procedure