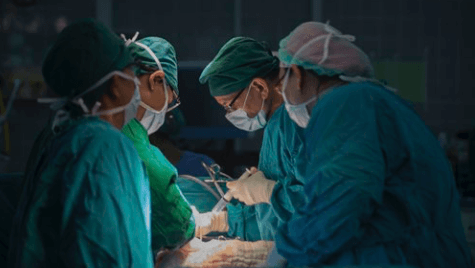 The Best ICU Intensive Care Unit in Puerto Vallarta
Hospital CMQ Premiere and Hospital CMQ Riviera Nayarit have the best ICU in Puerto Vallarta, providing advanced care and life support for critically ill patients in the region.
With two critical care wards serving Bahia de Banderas, Hospital CMQ's ICU Intensive Care Units provide effective geographic coverage in convenient and nearby locations.
Our intensive care unit (ICU) specializes in caring for patients who are in critical condition, suffering from severe neurologic, cardiac and respiratory illnesses. With five fully equipped, state-of-the-art ICU rooms in each location, our team of intensive care specialists and nurses focus on treating the most severe critical conditions:
Acute myocardial infarction
Severe sepsis
Respiratory infections requiring mechanical ventilation and support
Intracranial hemorrhage
Cardiac and cardiovascular surgery
Cerebral infarction
Septicemia
With two strategically located ICU wards, our health system has the best Intensive Care Unit ICU in Puerto Vallarta, being the only hospital network that is truly able to provide regional critical care coverage:
Hospital CMQ Premiere serving Puerto Vallarta's central vicinity
Hospital CMQ Riviera Nayarit serving Puerto Vallarta's northern district, Nuevo Vallarta, Mezcales, Bucerias, La Cruz de Huanacaxtle, Punta Mita, Sayulita and San Pancho

Importance of a 1:1 nurse to patient ratio in the Intensive Care Unit
There are numerous studies that show that maintaining an optimal nurse to patient ratio is critical to improve quality of care and patient outcomes. In addition, these studies reveal a correlation between higher levels of experienced RN staffing and lower rates of adverse patient outcomes.
According to the American Nurse Association, appropriate nurse staffing helps achieve:
A reduction in:

Medical and medication errors
Patient mortality
Preventable events such as pressure ulcers, patient falls, central line infections, urinary tract infections, ventilator-associated pneumonia and other complications
Patient length of stay
Hospital readmissions

And clinical improvements in patient care
In order to deliver the highest standards of quality patient care, our ICU intensive care units at Hospital CMQ Premiere and Hospital CMQ Riviera Nayarit, maintain the optimal mix and number of nursing staff: a 1:1 nurse to patient ratio. Regarding this ratio, it is important to note that California and Massachusetts are the only states in the US that stipulate both in law and regulation, a required minimum nurse to patient ratio that should be maintained at all times in intensive care units pertaining to these states. Specifically, these laws require a 1:1 or 1:2 nurse to patient ratio in ICU, depending on the medical condition and stability of the patient.
Consequently, the ICU intensive care units at Hospital CMQ maintain the optimal and highest nurse to patient ratio established under current US law. Hospital CMQ has the Best ICU in Puerto Vallarta, with the highest nurse to patient ratio and a firm commitment to patient-centered care.

Intensive Care Unit (ICU) – Frequently Asked Questions
What is an Intensive Care Unit
When is treatment in the Intensive Care Unit (ICU) needed
Why are patients admitted to the ICU
Can I visit a patient in the ICU – Visiting guidelines
What can I expect as a family member of a patient in the ICU
What is informed consent – making decisions about care
What are advanced directives
When can a patient be transferred out or discharged from the ICU