Primary Care for your health & wellness in Puerto Vallarta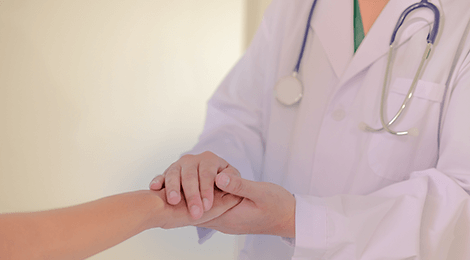 Beyond Symptoms and Conditions, Comprehensive Care for Your Health and Wellness
At Hospital CMQ Primary Care, our doctors strive to offer primary care services that fit your health and wellness goals and medical needs. Whether you are looking for easy access to care in a convenient location, preventive medicine, Lab tests, an internal medicine specialist, pediatrics specialist, or urgent care services, our team will provide you with outstanding patient-centered services. At Hospital CMQ Primary Care, the first point of contact for your overall health needs is our primary care team, being by your side in every stage of your life.
We accept most travel insurance and health insurance plans in our Primary Care Department; we also offer affordable self-pay rates for uninsured patients.
IMPORTANT NOTE: if you are planning to pay for your medical attention using your health insurance coverage, please remember to bring a valid identification and your insurance card and/or proof-of-insurance.
Why Hospital CMQ Primary Care
Regional Coverage and Convenient Access: 
We are the only hospital system that offers effective geographic coverage in Puerto Vallarta and Riviera Nayarit, with three locations across the bay that provide you with easy and convenient access to care from anywhere in Banderas Bay
Coordinated Care:
Our team of highly skilled primary care physicians and specialists will be by your side every step of the way, providing coordinated and comprehensive care
Personal Relation with Your Doctor
Our doctors go beyond treating your symptoms and conditions, they will get to know you and work with you to accomplish your health goals
Nationally Recognized Specialists
With over 35 years of experience and service, our physician network is nationally recognized as one of the best in the Pacific Region
Meet our Primary Care Team
Our primary care physicians are trained to treat people of all ages in every major area of medicine, providing care for you and your loved ones in a holistic manner. Our doctors will get to know you, your lifestyle and objectives, and will work with you in an integrated approach, developing a health plan tailored for your specific needs. Over time, your doctor will help you create a strong health foundation for your life, will provide evaluation and treatment for illnesses or injuries that may arise, and will work with our nationally recognized team of specialists in the event of a more serious or complicated condition.
Areas of Expertise in Primary Care
Hospital CMQ Primary Care provides comprehensive services in the following areas
Sports Medicine
Our Sports Medicine physicians have profound expertise in the evaluation, treatment and diagnosis of sports-related injuries. With a specialty degree in Orthopedics and Traumatology, and a sub-specialty in Arthroscopic and Joint Surgery from the University in Muensten in Germany, Dr. Max Greig leads our Sports Medicine program providing exceptional patient care.
Pediatrics
Our Board-Certified pediatricians diagnose, treat and manage health conditions in newborns, children and adolescents. As one of our highly renowned physicians, Dr. Salvador Gonzalez is the only pediatrician in the region with a sub-specialty in Pediatric Pulmonology.
Internal medicine
Hospital CMQ´s Internal Medicine doctors specialize in treating and managing non-surgical conditions and diseases in adults, providing the most advanced treatment options for complex illnesses. As head of our Internal Medicine Department, Dr. Antonio Matilla is a nationally recognized internal medicine specialist with a sub-specialty in Autoimmune Diseases from the University of Barcelona in Barcelona, Spain.
Family Medicine
From babies to adults, our Family Medicine physicians specialize in treating conditions in multiple stages of life.
Urgent Care
Our Urgent Care Centers are open and available 24/7, providing urgent medical attention for non-life-threatening illnesses and/or injuries, without the need of an appointment.
Women's Health
Our Obstetricians and Gynecologists provide specialized medical services for women of all ages. Our services range from lab exams and screening tests, to cardiovascular and cancer care, as well as nutrition, exercise and healthy lifestyle guidance.
Most Common Services Provided in Primary Care
Annual Physicals, Sports Physicals, Work Physicals and School Physicals
Routine Check-ups
Vital Exams
Immunizations
Preventive Care
Treatment of normal injuries
Nutrition and Fitness counseling
Management of chronic medical conditions
Lab Tests
Cancer Screening
Women care and Gynecologic care
Most Common Conditions Treated in Primary Care
Acne
Common Allergies
Alzheimer´s Disease
Arthritis
Asthma
Bronchitis
Cancer
High Cholesterol
COPD
Colds
Respiratory Infections
Congestive Heart Failure
Diabetes
Diarrhea
Ear Infections
Emphysema
Gout
Headaches
Migraines
Heart Disease
Hypertension
Heartburn
Influenza
Indigestion
Joint Pain
Bruises
Mononucleosis
Obesity
Osteoporosis
Parkinson's Disease
Pneumonia
Rashes
Psoriasis
Sprains
Sinus Infections
Muscle Pain
STDs
Strep Throat
Tobacco Usage
Urinary Tract Infection
Urinary Incontinence
Our Primary Care Locations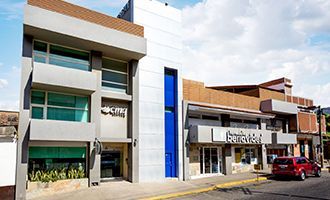 CMQ City Center
Located five minutes away from the "Malecon", the romantic zone, Olas Altas, Conchas Chinas and Amapas.
Hours of operation
Monday through Fridays:
9am to 9pm
Saturdays: 9am to 1pm
Emergencies: Open 24/7
Address:
Basilio Badillo 365
Colonia Emiliano Zapata
Puerto Vallarta, Jalisco, Mexico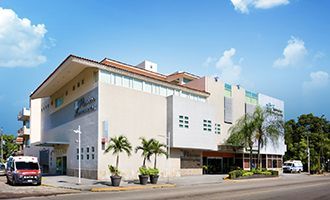 CMQ Premiere
Located near Costco and Macro Plaza, and within five minutes of Fluvial Vallarta, Aralias, Pitillal, Infonavit and the main hotel zone.
Hours of operation
Monday through Fridays:
9am to 9pm
Saturdays: 9am to 1pm
Emergencies: Open 24/7
Address:
Avenida Francisco Villa 1749
Colonia Vallarta Villas
Puerto Vallarta, Jalisco, Mexico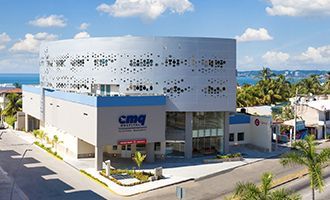 CMQ Riviera Nayarit
Located in Bucerias, in the heart of Banderas Bay, our location is close to Nuevo Vallarta, Mezcales, La Cruz de Huanacaxtle, Sayulita and San Pancho.
Hours of operation
Monday through Fridays:
9am to 9pm
Saturdays: 9am to 1pm
Emergencies: Open 24/7
Address:
Avenida Heroe de Nacozari 280
Bucerias, Bahia de Banderas, Nayarit, Mexico