San Pancho, the Pacific's folklore
On the skirts of Sierra de Vallejo mountain range, north of the bay, there's a hidden Garden of Eden called San Francisco, but locally known as San Pancho. Only 40 minutes out of Puerto Vallarta you can enjoy a small jewel of lush tropical vegetation and the ideal weather that makes you feel welcomed.
Surrounded by jungle and hills, San Pancho is the tropical hideaway for those seeking enrichment from Mexican culture and customs, for this town preserves this rural essence and picturesque color that enamors all. Its local creations, the hospitality of its people and a peaceful environment make of San Pancho the number one town preferred by the visitors.
The allure over young people gives way to music festivals year round, which bring together world known bands; one of such festivals is the Corona Sunsets hosted in this paradise-like place.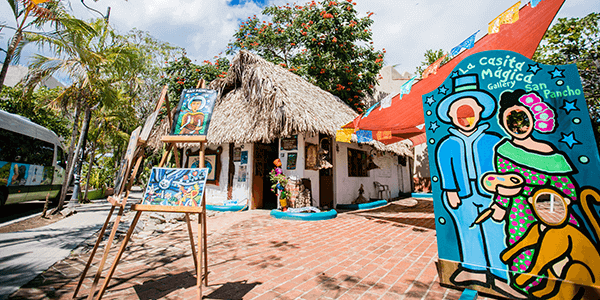 The abundance of natural resources is ideal for mountain outings, horseback rides, snorkeling, a walk on the warm sand of the beach and even play polo. The place to do it is the exclusive La Patrona estate, where polo lovers may practice, get lessons and participate at national and international tournaments.
San Pancho is locally regarded as the lime, mango corn, and papaya producer; in addition to its traditional activity: the fishing of the huachinango fish (red snapper) available in its high-quality restaurants such as Café del Mar o Bistro Organico inside Hotel Cielo Rojo.
Sibling town to Sayulita, San Pancho shares its brother's small scale and location by the sea but is a totally different place. Your visit of Riviera Nayarit will be culturally enhanced by a new awareness of Huichol arts and handcrafts pieces of art shown in exclusive galleries, polo courts and the peacefulness of a fishers town.
Its beaches will host those seeking to idle and relax by the ocean, sunbathe or read, as well as the adventurous spirit defying the Pacific's waves on their surfboards.
---