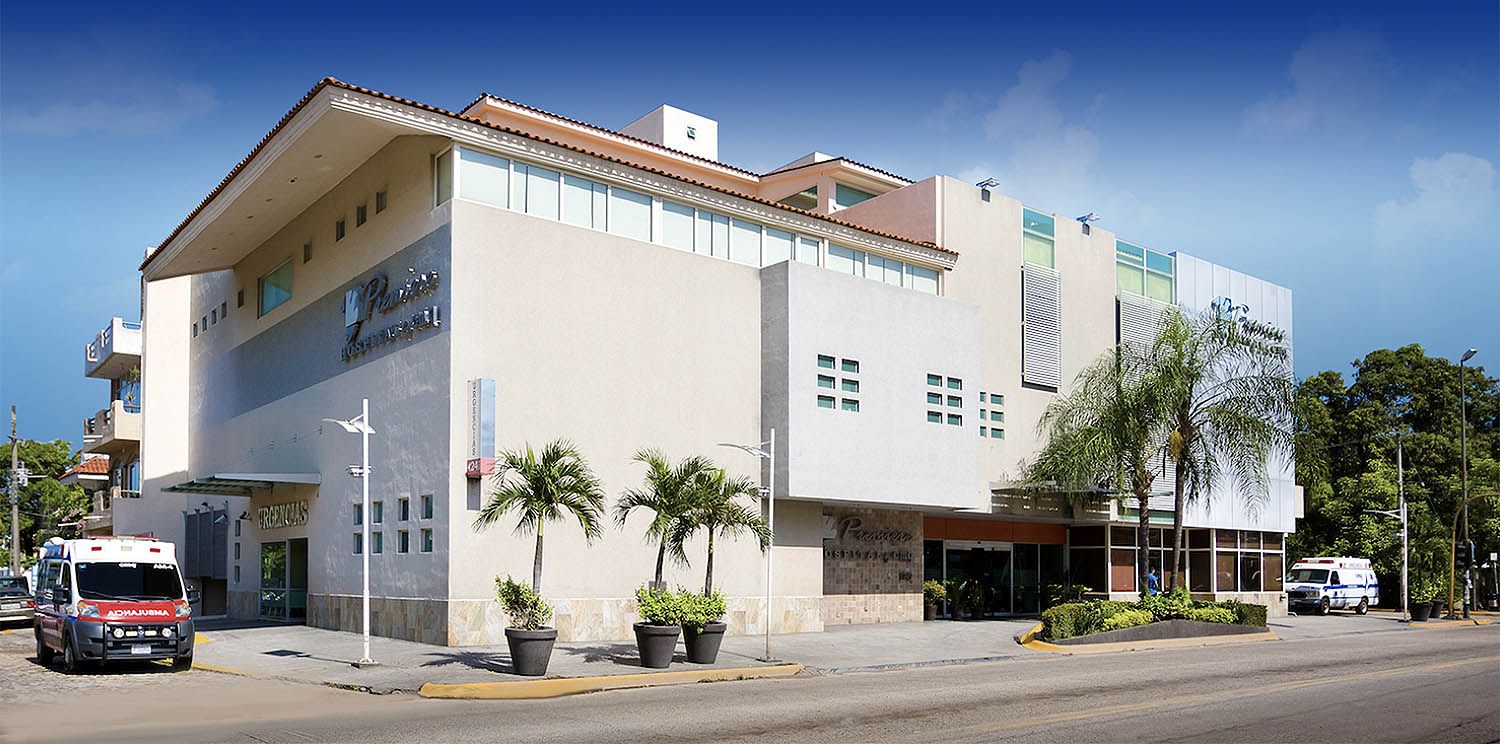 Hospital CMQ Premiere – Welcome to award-winning medical services and patient care
Hospital CMQ Premiere in Puerto Vallarta is widely recognized for its outstanding quality and patient-centered care, and as the leading hospital in Puerto Vallarta and Riviera Nayarit. With state-of-the-art facilities and the best physician group, Hospital CMQ Premiere has been setting the highest standards in clinical care since 2008. As the most comprehensive medical center in Banderas Bay, CMQ Premiere is the only hospital in the city capable of providing the most complex medical services, such as Heart Surgery, Peritoneal Dialysis, Nephrology, ICU Intensive Care, Cath/Angio Lab, Cardiovascular Surgery and Neurosurgical Care.
Located just a few blocks away from Costco, Macro Plaza and Fluvial Vallarta, Hospital CMQ Premiere in Puerto Vallarta provides easy and convenient access to care. Hospital CMQ Premiere is located in Puerto Vallarta´s main residential & commercial zones, and just ten minutes away from the Hotel Zone and Marina Vallarta. Due to its privileged location and excellent medical services, Hospital CMQ Premiere is proud to be the designated hospital for the most renowned hotels and corporations, such as: Hotel Buenaventura, Hotel Hacienda Buenaventura, Hotel Villa Premiere, Hotel Crown Paradise, Hotel Marival, Hotel Friendly, Hotel Fiesta Americana, Hotel Best Western, Hotel Los Arcos and Liverpool.
The following neighborhoods are within Hospital CMQ Premiere´s service area, just a few minutes away from our facility:
Marina Vallarta
Main Hotel Zone
Costco and the Macro Plaza
Fluvial Vallarta
Plaza Genovesa
Plaza Las Glorias
Las Aralias and Las Gaviotas
Infonavit CTM and El Pitillal
EMERGENCY MEDICAL TRANSPORTATION IN PUERTO VALLARTA AND RIVIERA NAYARIT
Air Ambulance & Ground Ambulance Service
"When time means life, immediate care is paramount; Hospital CMQ's Emergency Medical Transportation in Puerto Vallarta is always close by…"
In case of an emergency, call your nearest Emergency Medical
Transportation Service: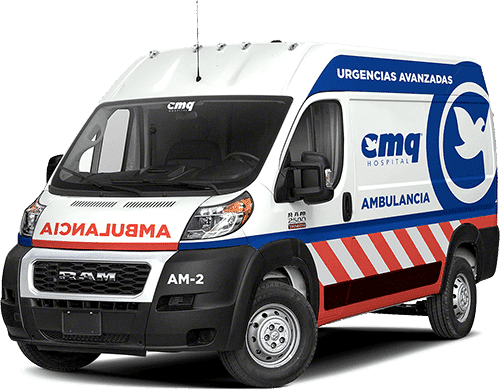 AT HOSPITAL CMQ CITY CENTER, WE ACCEPT MOST TRAVEL INSURANCE AND HEALTH INSURANCE PLANS
We also offer affordable self-pay rates for uninsured patients.
IMPORTANT NOTE: if you are planning to pay for your medical care using your health insurance coverage, please remember to bring a valid identification and your insurance card and/or proof-of-insurance.
MEDICAL TOURISM PROGRAM AT HOSPITAL CMQ PREMIERE

Hospital CMQ Premiere in Puerto Vallarta has the best medical tourism program for your healthcare needs:
State-of-the-art facility & dedicated bilingual staff  |  Best Doctors, Board-Certified  |  Five minutes away from the beach and Puerto Vallarta ́s main hotel zone
Internationally renowned doctors lead our medical tourism program in:
• Bariatric Surgery (Weight Loss Surgery)
Affordable Surgery at Hospital CMQ Premiere in Puerto Vallarta: Come and have your Plastic Surgery, Bariatric Surgery or Orthopedic Surgery at an affordable price. During your stay, you'll enjoy our pristine beaches, mild climate and charming old town. Hospital CMQ Premiere is the leading medical tourism facility in Mexico ́s Pacific Coast.
MEDICAL SERVICES AT HOSPITAL CMQ PREMIERE

Our emergency area is fully equipped with three emergency room beds, one cast/plaster room for fractures, one shock room and one minor procedure room, operating 24 hours seven days per week.
To provide the best emergency care, our emergency physicians have the following certifications:
ALS – Advanced Life Support
ATLS – Advanced Trauma Life Support
In addition, Hospital CMQ Premiere's emergency area is equipped with the following:
Mobile Digital X-Ray Equipment
Mobile Ultrasound Equipment
CT Scan Computed Tomography Equipment
MRI Magnetic Resonance Equipment
Endotracheal Intubation Set
Puritan Bennet Acute Care Ventilator

Due to its highly skilled intensive care specialists & nursing staff, Hospital CMQ Premiere in Puerto Vallarta is recognized as a leader in intensive care services:
Our ICU Intensive Care Unit provides the following services:
Five-bed private room unit for critically ill patients
1:1 nurse to patient ratio
24-hour oversight by intensive care specialist
ACLS trained RNs
Negative pressure isolation rooms
Continuous monitoring for critically ill patients
Critical post-operative care for surgical patients
Non-invasive and invasive ventilation
Advanced life support measures
Chest drain insertions and tracheostomies
Bronchoscopies
Dialysis
Our five-bed private room, ICU Intensive Care Unit is fully Equipped:
5 ICU beds
Automatic Ventilators
Advanced Continuous Monitors
Cardiac and Heart Monitors
Telemetry Monitoring System
Pulse Oximeters
Central Venous Catheters
ICP Monitor, Intracraneal Pressure Monitor • Intravenous Pumps
Ventriculostomy
Sequential Compression Stockings
HOSPITAL FLOOR AND PATIENT ROOMS
Hospital CMQ Premiere in Puerto Vallarta has eighteen private patient rooms, equipped with the following amenities
Modern Hill-Rom patient beds
Nurse call system in bed and bathroom
Overbed Table
Bedside Cabinet
Sofa Bed
Recliner
Flat Screen HDTV – High Definition Television
Private bathroom and shower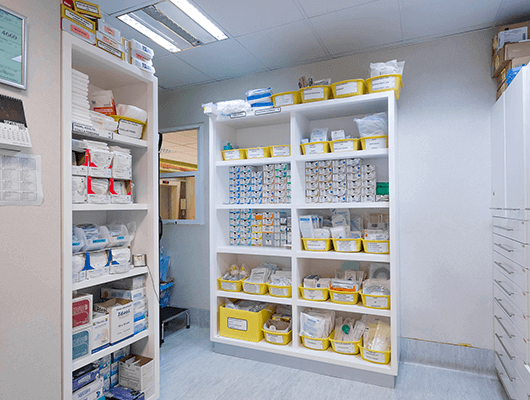 Hospital CMQ Premiere's Pharmacy, Drugstore and Prescription Drugs Department has served the needs of Puerto Vallarta's residents for over 30 years, with a wide selection of essential medications, ranging from common over the counter drugs to specialized prescription drugs that are vital for many diseases and conditions.
Most popular items in our Pharmacy and Prescription Drugs Department
Prescription Drugs in Group I and II
OTC Over-the-counter Drugs and Medications
Orthopedic Products
Nutrition Products
Painkillers
Medical Products
Antibiotics
Anabolics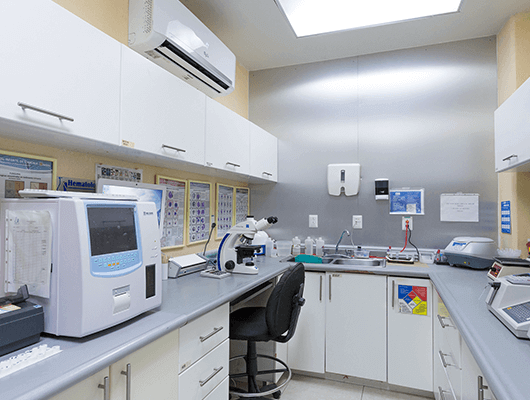 LABORATORY DEPARTMENT AT HOSPITAL CMQ PREMIERE
Hospital CMQ Premiere ́s Laboratory is a reference laboratory for major healthcare providers and companies in Puerto Vallarta and Riviera Nayarit. Our laboratory staff works with doctors, clinicians and walk-in patients to provide access and guidance to the latest lab tests and treatments.
Our service and expertise range from routine tests such as high blood pressure and cholesterol testing, to high complexity tests for early detection of cancer and complex diseases.
Medical Lab Services & Clinical Lab Services:
Bacteriology
Chemistry
Endocrinology
Histopathology
Mycology
Toxicology
Virology
Blood Type and ID
Cytology
Hematology
Inmunology
Parasitology
Urinalysis
How to get to Hospital CMQ Premiere
[how_to_get_cmq_premiere]