Lap-Band Surgery in Puerto Vallarta, a safe and affordable weight loss surgey alternative
If you are looking for a bariatric surgery procedure that is safe, affordable and straightforward, Lap-Band surgery in Puerto Vallarta is your best option. Accordingly, Hospital CMQ has the best team of bariatric surgeons in the country, who have comprehensive experience and expertise in weight loss surgery and will take care of you every step of the way. In addition, our renowned city and tourist destination, our state-of-the-art facilities and our caring medical staff will provide you with the best care and a safe and beautiful environment for your surgical treatment.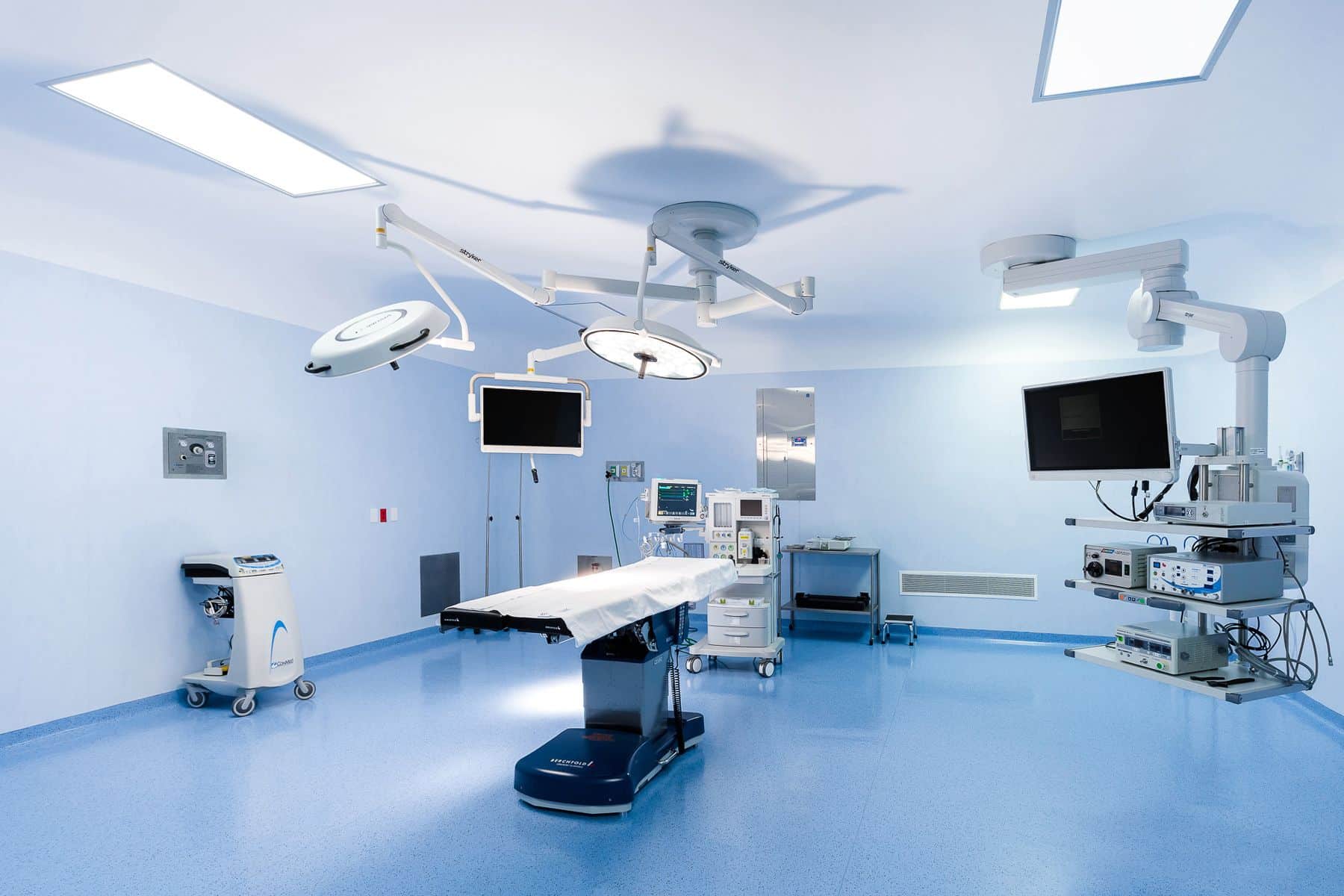 Why choose a Gastric Lap-Band as your best bariatric surgery option?
A Lap-Band operation is a popular bariatric and laparoscopic procedure. In fact, a Gastric Lap-Band is a sought-after surgical option because it reduces the stomach's capacity, which helps to eat less and to feel full more rapidly, helping to achieve a significant weight reduction.
Therefore, the Lap-Band system is designed to restrict the amount of food that you can eat, which will ultimately help you to lose a remarkable amount of weight. During this minimally invasive surgery, your bariatric surgeon will make five small incisions in your abdomen. Subsequently, he will place an adjustable silicone band or adjustable belt in the upper portion of your stomach.
Afterwards, this silicone band will be filled with saline in order to create a small stomach pouch above the site where it was placed. In turn, this small stomach pouch will delay the passage of food to the larger part of your stomach. This will make you quickly feel full while eating less food, which will ultimately help you to lose weight in an efficient manner.
Once the Lap-Band has been introduced and placed in the appropriate site, your bariatric surgeon will regulate the width and diameter of the silicone band by adding saline to it. The band has a port that will be placed under the skin of your abdomen; this port is used to add or remove saline from your Lap-Band.
Through the proper adjustment of your Lap-Band, your bariatric surgeon will be able to restrict the size of your stomach and the amount of food that it can hold. In turn, this will help you to lose weight and achieve your weight loss goals.
The Lap-Band system enables your gut to send signals to your brain that will produce a sensation of fullness and satiety. Thus, you will eat less and eat more slowly. In addition, a gastric band does not produce a bad absorption of nutrients, as it only limits the amount of nutrients that reach your stomach.
Lap-Band requirements and characteristics
It's a laparoscopic and minimally invasive surgery.
It's a safe and straightforward surgical procedure.
 It is not a permanent procedure; it's a reversible procedure. If need be, the Lap-Band can be removed without complications.
Four to five small incisions in the abdomen are required.
It requires a short hospital stay; usually a one night stay.
The bands width/diameter can be adjusted, which will in turn change the size of the stomach pouch.
How can I find a Bariatric Center for Weight Loss Surgery near me?
If you are living in or visiting Puerto Vallarta and Bahia de Banderas, our Bariatric Surgery team is always available for you. Most importantly, the experience and in-depth knowledge of our bariatric surgery team will not only guarantee your successful Lap-Band procedure; they will be with you every step of the way, before, during, and after your surgery. This will ensure that you are thoroughly satisfied with your bariatric procedure and that you reach your weight loss goals.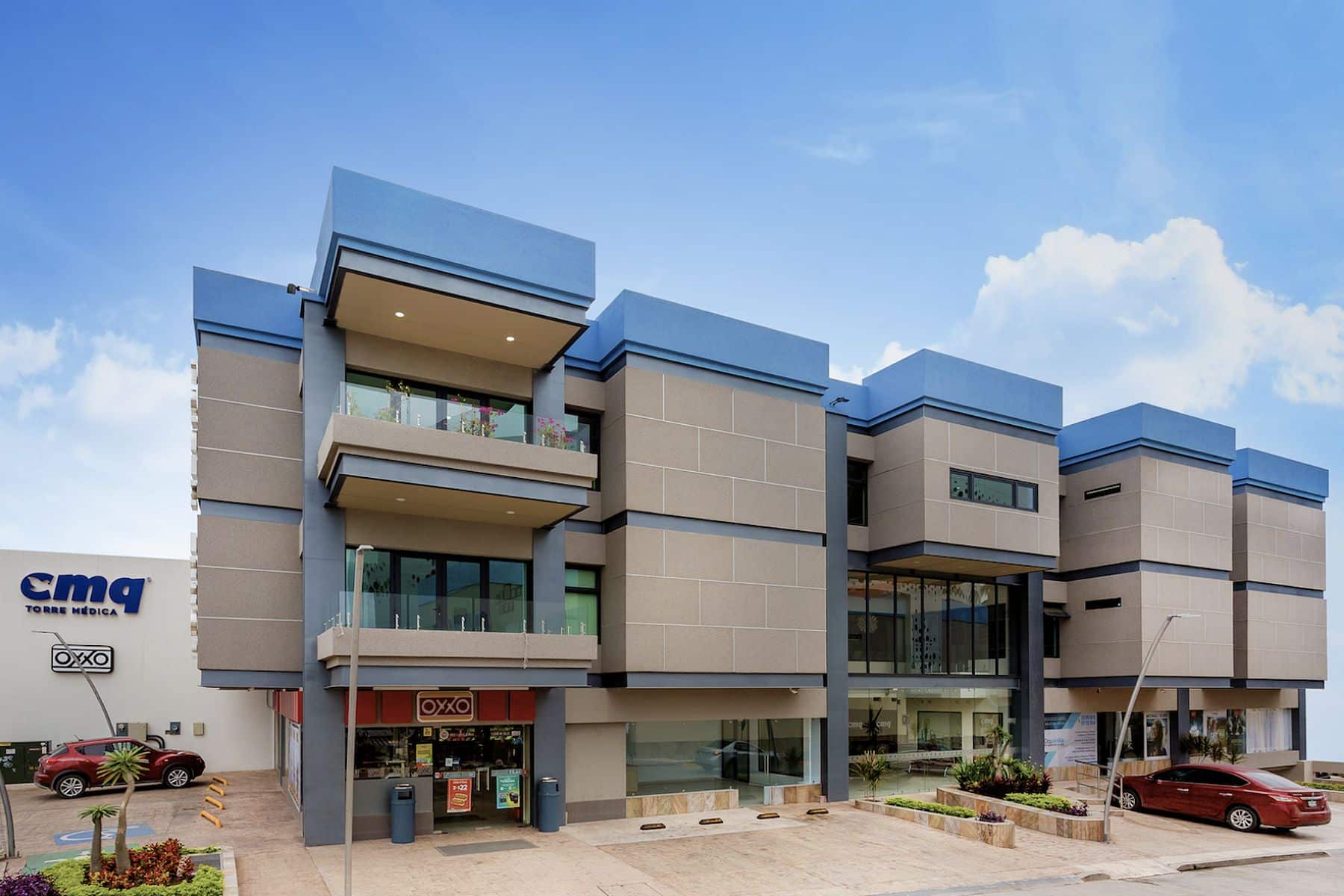 Gastric Band Surgery Specialists in Puerto Vallarta
Location
Telephone numbers
Office hours
Office Location 1:
Hospital CMQ's Physician Office Building in Bucerias,
Av. Heroe de Nacozari #280,
Col. Zona Dorada, Bucerias, Nay.


Office # 311, on the second floor.



Office Location 2:
Neomédica Los Tules


Av. Los Tules #160, Col. Diaz Ordaz. Puerto Vallarta, Jal.

Tel. Office Location 1:
(329) 298-0717 ext. 4

Tel. Office Location 2:
(322) 223 5521

Cell phone (emergencies only):
322 150 6291


322 139 8246

Office Hours at Hospital's CMQ physician office building, Bucerias:

Mondays and Wednesdays
12:00 pm – 14:30 pm

Office hour's information is tentative and subject to availability and changes. Please call to confirm office hours and availability.
Consultation cost (approximate)
Most frequent services
Approximate cost:


$800 Mexican pesos




$40 USD




Accepted payment methods:
Cash
Credit Card

Consultation costs are approximate and only for informative purposes. Please call to confirm cost information.

Duodenal switch

Bariatric revision surgery

Appendicitis

Colitis

Hemorrhoids

Hernias

Gallbladder surgery
How much is Lap-Band Surgery in Mexico? Mexico is the ideal place to get your Gastric Lap-Band at an affordable cost!
Bariatric surgery in Mexico is at least 65% cheaper than in the United States or Canada. Accordingly, Lap-Band surgery cost in Mexico ranges from $80,000.00 Mexican pesos ($4,000.00 US Dollars) to $130,000.00 Mexican pesos ($6,500.00 US Dollars). In turn, the cost of a weight loss surgery procedure will vary depending on the required surgical technique and medical equipment, and the surgeon and facility fees.
Location – Medical Tourism Destination
Cost of Lap-Band in Mexico
Approximate cost in USD
Puerto Vallarta
Between $4,200 y $5,000 USD


Average price: $4,500 USD

Tijuana
Between $3,800 y $4,900 USD


Average price: $3,800 USD

Monterrey
Between $3,900 y $5,000 USD


Average price: $3,900 USD

Guadalajara
Between $3,800 y $4,900 USD


Average price: $3,800 USD
Cost of Lap-Band in the United States – Approximate cost in USD
The Lap-Band Surgery in the US generally costs anywhere between $9,000 USD and $18,000 USD. However, the pricing varies based on factors such as demand, insurance coverage, and location.
LAP-BAND Issues, Risks and Complications
Compared to other bariatric surgery options, a Gastric Band has a low risk of surgical complications. However, as with any surgical procedure, a Gastric Lap-Band can have issues, risk and complications. Thus, as with other bariatric surgery techniques, these can include wound infections, an allergic reaction to anesthesia, bleeding and blood clots. In addition, some people may develop nutrition deficiencies such as anemia, and others might develop more severe issues such as:
Band slipping
Sometimes the Lap-Band can slip out of place. Therefore, if you feel intense abdominal pain and/or stomach acidity after your surgery, schedule an appointment with your doctor.
Stomach obstruction
Sometimes, certain foods can block the passage between your upper and lower stomach. If this happens, there can be pain, nausea and vomiting.
Issues with your Lap-Bands port
Without the proper care and higiene, there could be an infection in your Lap-Band's port.
Esophageal dilation
If the recommended diet is not followed, or if you eat too much after your surgery, food may get stuck in the esophagus. In turn, this can cause esophageal dilation and may produce severe pain.
Malnutrition
Eating less may also mean that you are not getting enough nutrients, which can lead to malnutrition. However, following the recommended diet and vitamins can help you to avoid this nutrition issue.
Recovery time after surgery, and general recovery after a gastric Lap-Band
Will I have a lot of pain after my Lap-Band surgery? How long will it take for me to recover after my weight loss surgery? In general, due to the fact that it is a laparoscopic procedure, there is less pain after a gastric Lap-Band as compared to open surgery. Nevertheless, some people will need pain medications for one or two weeks after the surgery, to reduce pain and discomfort. Thus, to have a swift recovery it is recommended that you get plenty of rest for at least one week after your surgery. 
Apart from pain, it is possible that you may feel a bit of discomfort during the following days after your procedure. If this is the case, your doctor will help you with the proper advice. He will give you specific instructions regarding what you can and can't eat, and about things you can do and things you should avoid. For example, during the first 2 weeks, your stomach will only be able to tolerate small amounts of liquid. Thus, you might feel full after drinking little sips of water. Consequently, it will be important that you try to drink small amounts frequently during the day, to avoid dehydration. Once four weeks have passed after your surgery, your bariatric specialist will proceed to make adjustments to your Lap-Band; these will help you to achieve your weight loss goals.
What to expect after my Lap-Band weight loss surgery?
Comparatively speaking, weight loss after a gastric Lap-Band tends to be slower than what could be achieved with other bariatric surgical options such as a gastric bypass or a gastric sleeve. In addition, it is important to note that with this procedure, you will need to follow a strict diet, do exercise, and have a strong will power to make meaningful life changes. Consequently, the amount of weight that you will lose and how fast you can lose it will depend on your will and ability to adapt to this new lifestyle. 
In terms of the estimated weight loss that you may achieve, you will normally lose from 30% to 40% of your total body weight in approximately two years. However, do note that actual results can vary from person to person, depending on factors such as your age, gender, race and health condition. Moreover, your results will also depend on how well you follow your diet and your doctor's recommendations.
In addition to weight loss, here are some other benefits that you will enjoy:
Gain higher self-esteem.

An improved health condition.

Lose a significant amount of weight (if you follow your doctor's recommendations) 
Keep in mind that weight loss will not happen by itself. It will be a two to three-year process during which you will need to follow your doctor's advice, keep a healthy diet, and practice exercise. If you do so, you will experience positive and lasting life changes.
Diet after Lap-Band surgery
After your surgery, the size and texture of your diet portions will be of vital importance for achieving your goals. In general, the purpose of your diet after Lap-Band surgery will be to help you keep a daily routine of eating small but frequent meals throughout the day. Specifically, your diet will transition from liquids to purees, and from purees to solid food. 
Accordingly, right after your surgery you will be on a liquid diet for one week. Next, you will be on a semi-liquid diet for two weeks. Finally, you will be on a diet consisting of soft foods for one more week and will be finished with your initial diet plan one month after your surgery.
Diet Stage
Duration
Usual doctor's instructions

First stage – Liquid diet

The first three to seven days after your surgery

Drink soft liquids whitout sugar, such as water, tea, chicken soup or vegetable soup. Avoid caffeine, alcohol, carbonated drinks, and using straws.
Take small and frequent sips of water/liquids.


Avoid chewing gum.

Second stage – Semi-liquid diet

1 week

Drink the liquids mentioned above, adding a protein supplement.
Avoid fruit juices.


You may start eating and drinking dairy products in small amounts.

Third stage – Soft diet

15 to 20 days

Start eating purees.
Avoid food that is too hot or cold.


Eat dairy products in larger quantities and begin eating eggs.

Fourth stage

Time can vary

Begin eating fruits, vegetables, salads and animal products.
Avoid eating in between meals.
Begin eating carbohydrates.


Continue to limit grease intake.
Lap-Band adjustment; an aid in reaching your weight loss goals
Approximately four to six weeks after your surgery, it will be necessary to perform the first Lap-Band adjustment. Subsequently, other adjustments will be needed in order to lose or tighten your silicone band. A Lap-Band adjustment is a simple and painless procedure in which your doctor will add or remove saline through the band's port, in order to help you to achieve your weight loss goals.
Weight loss goals are personal and unique for each person. Therefore, each patient's Lap-Band should be adjusted to a person's specific needs and goals.
Lap-Band surgery vs. Gastric Bypass and/or Gastric Sleeve. Which one should I choose?
Weight loss surgery is becoming ever more popular due to the health problems and complications that people who are obese and suffer from overweight have. Consequently, even though several surgical techniques have been developed, there are three options that have become popular due to their good results: The Gastric Lap-Band, the Gastric Bypass and the Gastric Sleeve. The following table will help you compare the advantages and disadvantages of each procedure:
Gastric Lap-Band
Gastric Bypass
Gastric Sleeve

Laparoscopic procedure

Laparoscopic procedure

Laparoscopic procedure

Reversible procedure

Irreversible procedure

Irreversible procedure

Minimally Invasive procedure

Invasive procedure

Invasive procedure

For people with Body Mass Index (BMI): > 40 kg/m2
For people with Body Mass Index (BMI): 30 – 40 kg/m2
For people with Body Mass Index (BMI): 35 – 40 kg/m2
Duration of surgical procedure:

45 minutes

Duration of surgical procedure:

2 hours

Duration of surgical procedure:

1 hora con 30minutes

Does not remove any part of the stomach.

Does not remove any part of the stomach.

70% of the stomach is removed

Weight loss is achieved steadily over two years


Patients must follow strict dietary and medical guidelines.

Rapid weight loss


Patients lose most of their excess weight in less than one year.

Patients lose weight continuously


Patients lose their excess weight continuously over time.

Produces

Dumping syndrome.

It may produce

Dumping syndrome.

It does not produce

Dumping syndrome.

Not recommended for patients with diabetes

Recommended for patients with diabetes

Recommended for patients with diabetes

This surgical technique is becoming less popular over time.

Surgical technique in use for a significant time, with mostly positive results.

Relatively new surgical technique with good results.
In summary, you should take your final decision regarding your weight-loss surgical procedure considering your doctor's advice, your personal needs and goals.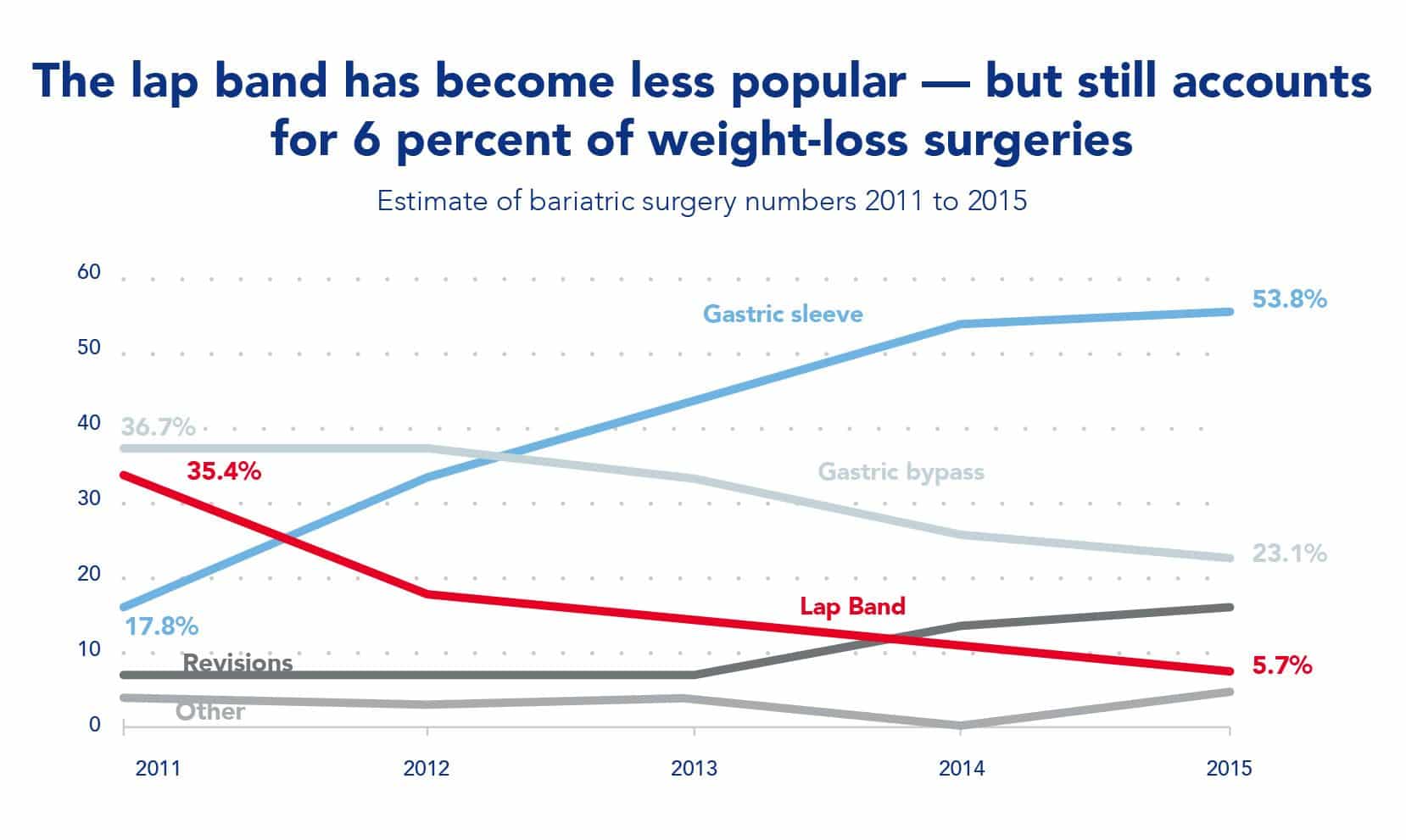 Compared to other bariatric surgical options such as the Gastric Bypass and the Gastric Sleeve, the Gastric Lap-Band may not produce the desired weight loss results. The desired results may not be achieved because weight loss after a Lap-Band surgery will come gradually only if the patient practices exercise on a regular basis, follows its doctor's advice and a strict diet. Thus, the Gastric Lap-Band has become less popular than other procedures such as the Gastric Bypass and the Gastric Sleeve, which can achieve weight loss results in a more permanent and efficient manner.
Lap-Band surgery frequently asked questions