The first open heart surgery in Bahia de Banderas was performed at Hospital CMQ Riviera Nayarit
Every year, 17 million people die from cardiovascular disease, posing an important challenge for the health systems of countries around the world. In Mexico, according to data from the National Institute of Geography and Statistics (INEGI), the three main causes of death due to health related conditions in 2018 were the following:
Heart disease, with 141,619 deaths per year.

Diabetes, with 106,525 deaths per year.

Cancer, with 85,754 deaths per year.
In turn, chronic conditions such as smoking, alcoholism, obesity, high blood pressure, and diabetes, as well as unhealthy eating habits are the main cardiovascular disease risk factors.
Mexico has one of the highest rates of obesity in the world; 1 of every 3 adults are obese and have high blood pressure, having an increased risk of suffering from heart attack or heart failure.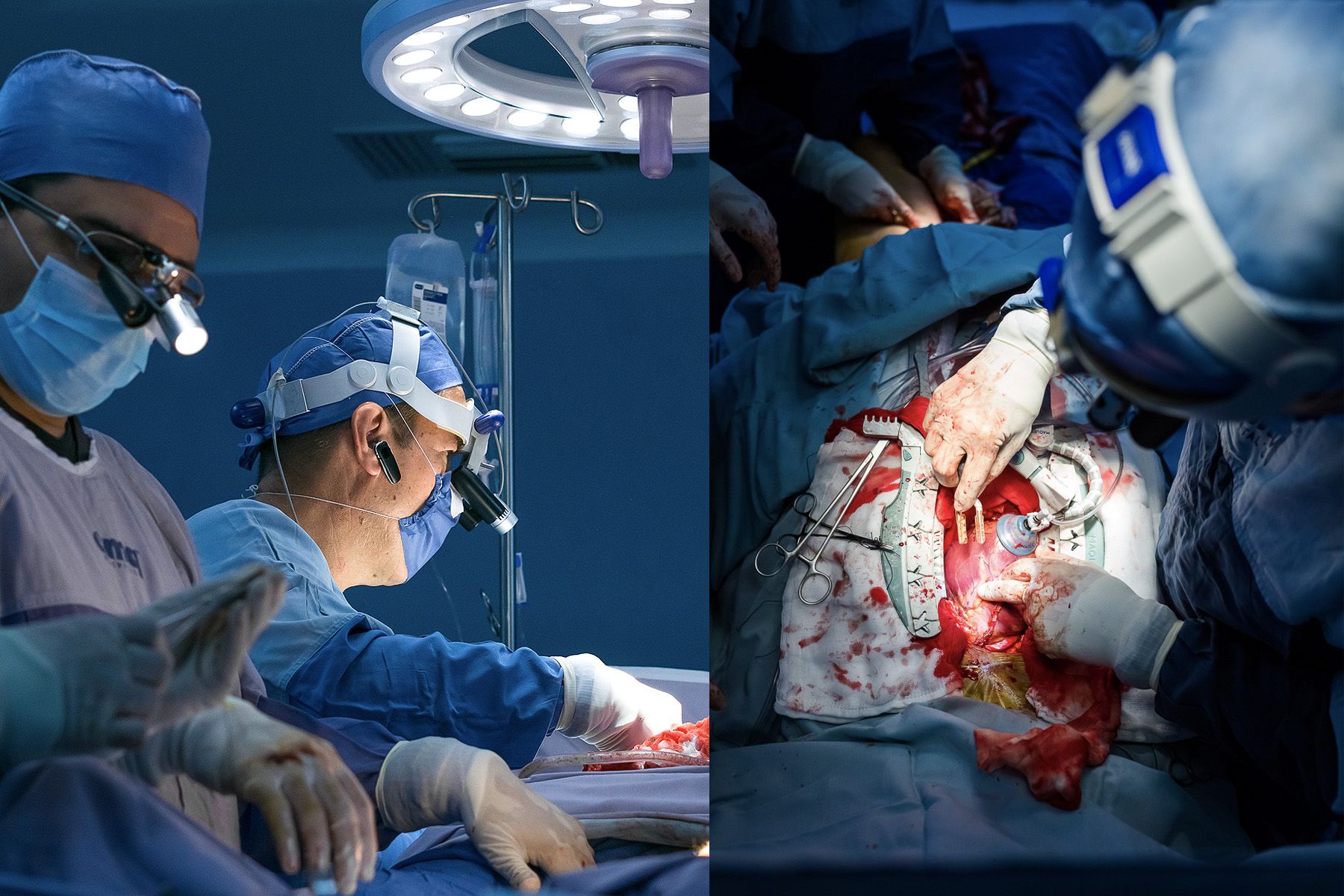 Medical care at the best facility, with the best medical staff for Open Heart Surgery (Coronary Artery Bypass Graft – CABG)
Mr. Ricardo Sanchez, a 45 years old resident of the town of Mezcales, was brought to Hospital CMQ Riviera Nayarit's emergency area due to sudden chest pain. He was admitted by Dra. Graciela Gomez, Critical Medicine specialist on July 3rd of 2020. Two days later, a team of interventional and clinical cardiologists led by Dr. Alejandro Valadez and Dra. Leslie Swindle performed a coronary angiogram in order to examine the patient's blood vessels and determine if there was indeed a restriction of blood flow affecting its heart. 
By inserting a long flexible catheter through a major artery until it reached the heart, Dr. Valadez was able to detect three blocked arteries that were restricting blood flow to the patient's heart and were causing the characteristically severe chest pain. Unfortunately, these findings could only mean one thing: it was urgent to perform a Coronary Artery Bypass Graft (CABG), most commonly known as Open-Heart Surgery.
The consequences of Coronary Heart Disease can be fatal; due to this fact, a quick diagnosis as well as receiving medical care from highly qualified physicians are fundamental for the patient´s wellbeing.
After making the necessary travel arrangements, the best cardiovascular surgeons in western Mexico flew in from the city of Guadalajara, arriving in Puerto Vallarta on July 8th of 2020. Our team of renowned heart surgeons was led by Dr. Fernando Carrillo and Dr. Julio Bojorques, along with anesthesiologist Dra. Cynthia Flores and perfusionist Nancy Perez. Together, they performed Hospital CMQ Riviera Nayarit's first-ever Open-Heart Surgery and also the first coronary bypass in Banderas Bay and its surroundings.
During this four hour coronary bypass surgery, Dr. Fernando Carrillo was helped and assisted by an excellent group of specialized nurses: Patricia González, Daniela Carrillo, Carmen Macedo, Vanessa Hurtado, Katia Gutiérrez, Valeria Piliado, Martha Vizcarra y Patricia Ramírez.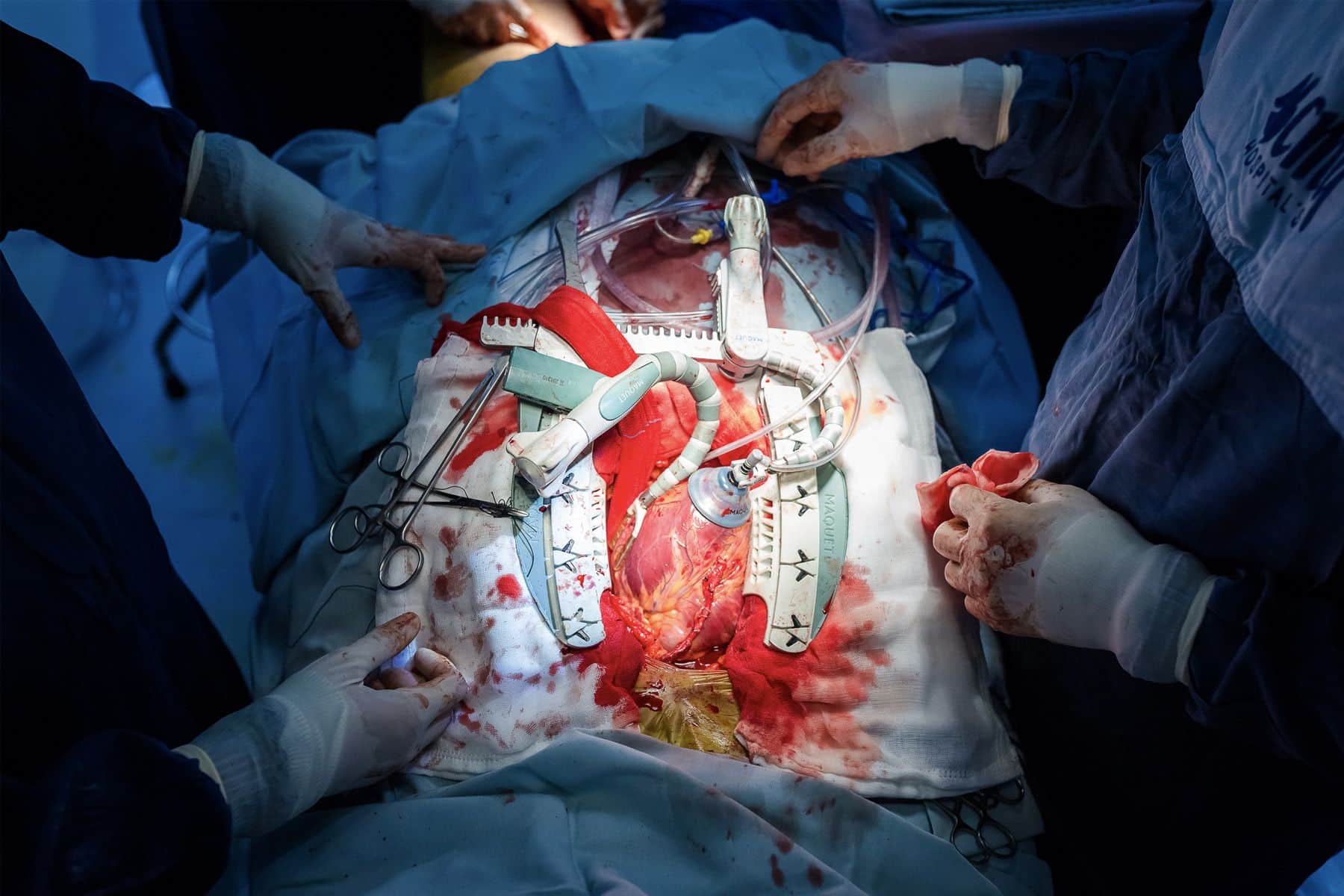 What to expect after open-heart surgery
After surgery, Mr. Sanchez was transferred to Hospital CMQ Riviera Nayarit's intensive care unit, where a highly skilled critical medicine team delivered the necessary medical care. Following a procedure such as this, it is normal to feel tired or even exhausted, to have pain in the surgical wound, and to require assistance to begin walking once again. Despite these inconveniences, after a couple of days of intensive care treatment, Mr. Ricardo Sanchez will be transferred to a normal hospital room where he will continue his recovery process. 
Mr. Sanchez's hospital recovery period will take between four and six days. Once he is stronger and in a more stable condition, Dra. Leslie Swindle will sign his discharge, allowing him to go home to continue his convalescence with the following measures:
Perform daily respiratory exercises.

Avoid making a strong effort or carrying heavy loads.

Adopt a healthy diet, avoiding saturated fats.

Avoid exposure of the surgical wounds to sun rays and humidity.

Keep proper hygiene of the surgical wound.

Take the prescribed medications.
This is not only a truly outstanding medical landmark in the history of Hospital CMQ Riviera Nayarit but also in the history of the Banderas Bay region and its inhabitants, as they will now be able to have access to the most advanced medical care without having to travel abroad. Therefore, on behalf of our community, we would like to express our sincere thanks to all the physicians and the medical staff that work on a daily basis at Hospital CMQ Riviera Nayarit, as this amazing story would not have been possible without their expert care.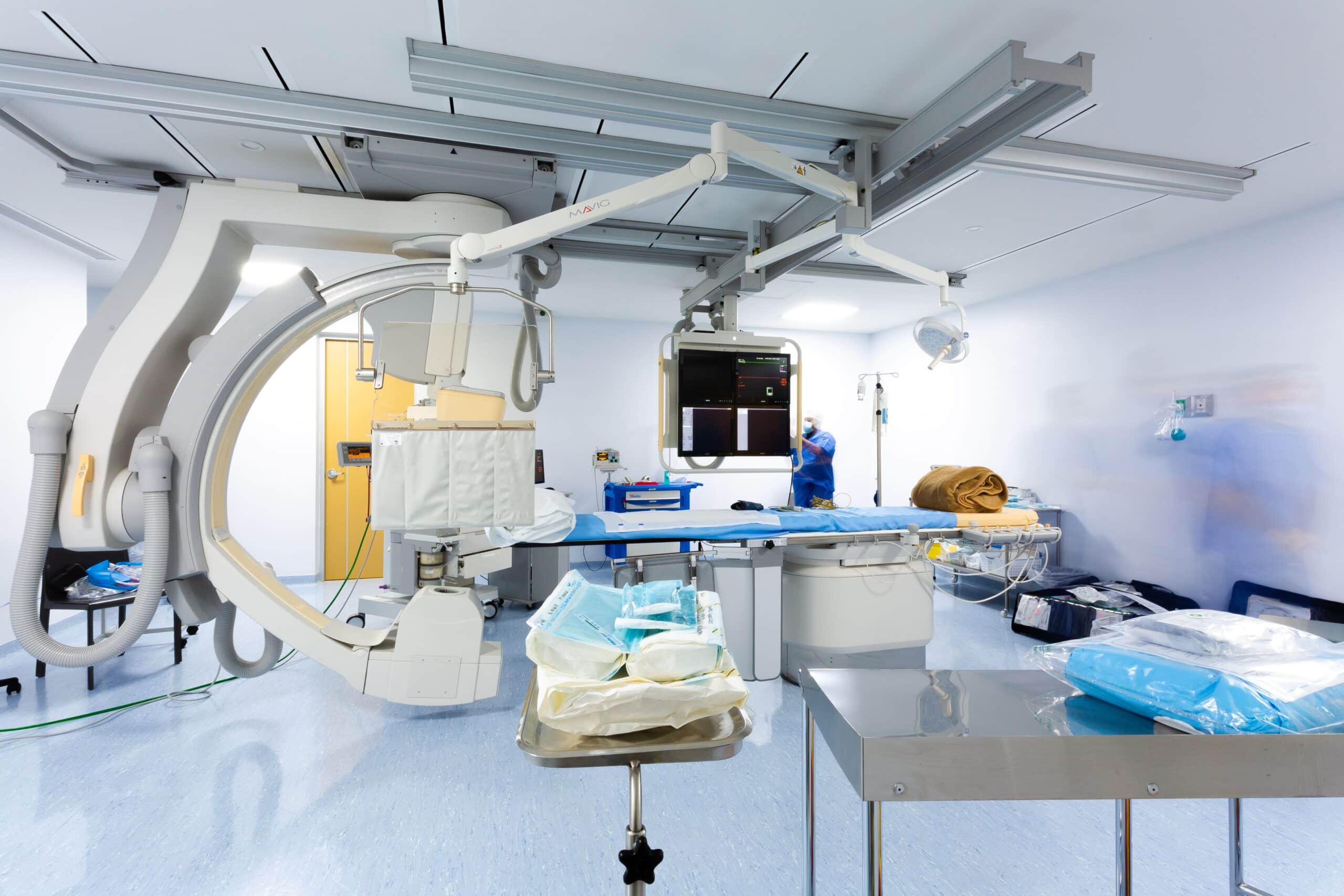 Relevant information about a Coronary Artery Bypass Graft (CABG), commonly known as Open-Heart Surgery
Coronary artery disease develops when coronary arteries become narrower and/or partially blocked by the buildup of cholesterol and fatty deposits. Therefore, sometimes people refer to this disease as the hardening or clogging of arteries. When this happens, the coronary arteries can become obstructed by blood clots, or blood flow to the heart can become restricted, causing abnormal arterial function which can lead to feeling chest pain and even a heart attack in severe cases.
Accordingly, Open-Heart Surgery is the most common cardiac surgical procedure for patients who suffer from coronary artery disease. The goal of this surgical procedure is to treat and "bypass" the segments of blocked arteries that are limiting proper blood flow to the heart. Consequently, a coronary artery bypass graft creates a new route or "bypass", through which blood can freely reach the heart.
Open heart surgery creates a new route through which blood and oxygen can reach the heart.
During this procedure, a cardiovascular surgeon makes an incision in the patient's thorax, allowing him to access the heart and the aorta. The coronary bypass consists of harvesting a piece of vein or artery from the patient's leg and using it to create an alternative route, a bypass or bridge, that will avoid the affected zone and allow proper blood flow and oxygen to effectively reach the heart. 
What are the risks of an Open-Heart Surgery?
An Open-Heart Surgery is an advanced but fairly common surgical procedure. Despite this fact, in order to make an informed decision, it is necessary to know its possible risks and complications:
Bleeding either before or after the surgery.

Formation of blood clots that may cause heart attacks, stroke, and/or pulmonary embolism.

Pneumonia.

Respiratory problems.

Pancreatitis.

Renal failure.

Surgical site infection.

Death.
What is the average cost of an Open-Heart Surgery?
The average cost of an Open-Heart Surgery can vary widely by country, but it will usually depend on how many bypasses will be made, if an Extracorporeal Heart Pump will be needed (Extracorporeal Membrane Oxygenation), and the extent of the blocked arteries. General average costs per country, for Mexico, the United States of America and Canada, have been included below:
| | |
| --- | --- |
| Mexico  | From $600,000.00 to $3,000,000.00 pesos (from $30,000.00 to $150,000.00 US Dollars) |
| United States of America  | $123,000.00 US Dollars (average cost) |
| Canada  | $59,000.00 US Dollars (average cost) |
| France  | $54,500.00 US Dollars (average cost) |
Important note: please note that the costs and information included above are for general information purposes only, considering publicly available information. The actual costs of a specific procedure can vary significantly depending on factors such as the city/region of the country in which it is performed, the availability of medical equipment, specialized physicians and medical facilities at a certain place and time.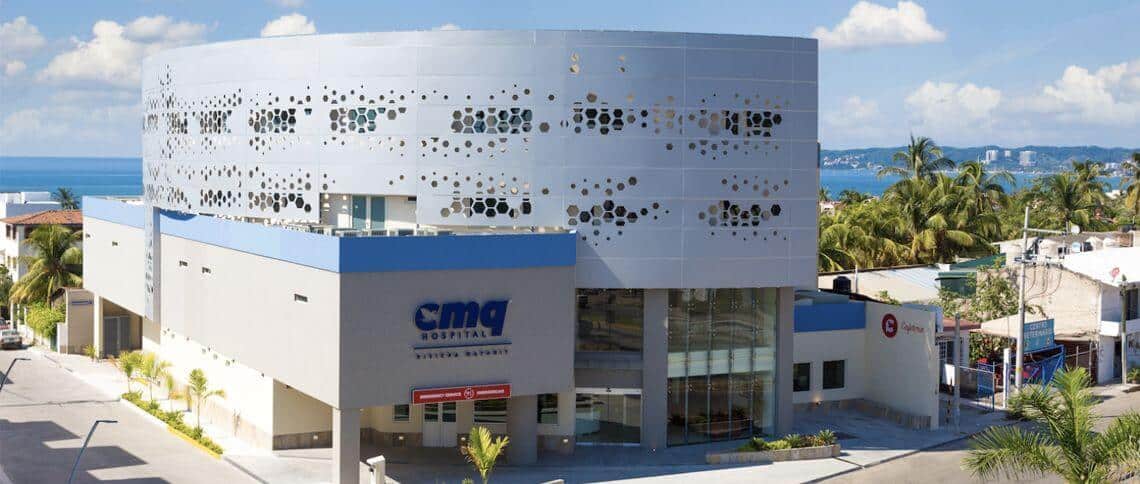 Hospital CMQ Riviera Nayarit, at the forefront of Open Heart Surgery
Last year marked an important landmark in the history of Hospital CMQ Riviera Nayarit and the Banderas Bay region, with the grand opening of the Philips Allura XPER FD10 Cath Lab. This state-of-the-art Cath Lab delivers exceptional image quality for coronary angiography, cardiac and cardiovascular procedures. Most importantly, it is the only Cath Lab available in a wide region ranging from the city of Tepic to Puerto Vallarta, which includes the following municipalities: Bahia de Banderas, Compostela, Mascota, San Sebastian del Oeste, and San Pedro Lagunillas. 
Hospital CMQ Riviera Nayarit's Cath Lab provides the most advanced technology for the diagnosis and treatment of cardiovascular diseases. In addition, its group of certified physicians, radiologists, and nurses bring extensive experience and expertise and ensure that the best treatment is always available. Consequently, Hospital CMQ Riviera Nayarit is widely recognized as the only center of excellence in heart and vascular services in Nayarit's Pacific coast.