At CMQ Cafeterias, We Proudly Serve Starbucks
Through the values of a work culture with a solid foundation combined with our success, we have become a hospital institution that recognizes human value and effort. These values are reflected in the people and departments within this institution everyday. Your safety as a patient and the quality of the care and attention you receive are and will continue to be our priority, and at CMQ Cafeterias this is not the exception.
Inside our hospitals – City Center, Premiere and Riviera Nayarit – you can find a space where patients, relatives, friends, and visitors can always feel welcome and well-received. This place, called CMQ Cafeteria, arises from our need to always provide the best quality and cutting-edge services to our patients.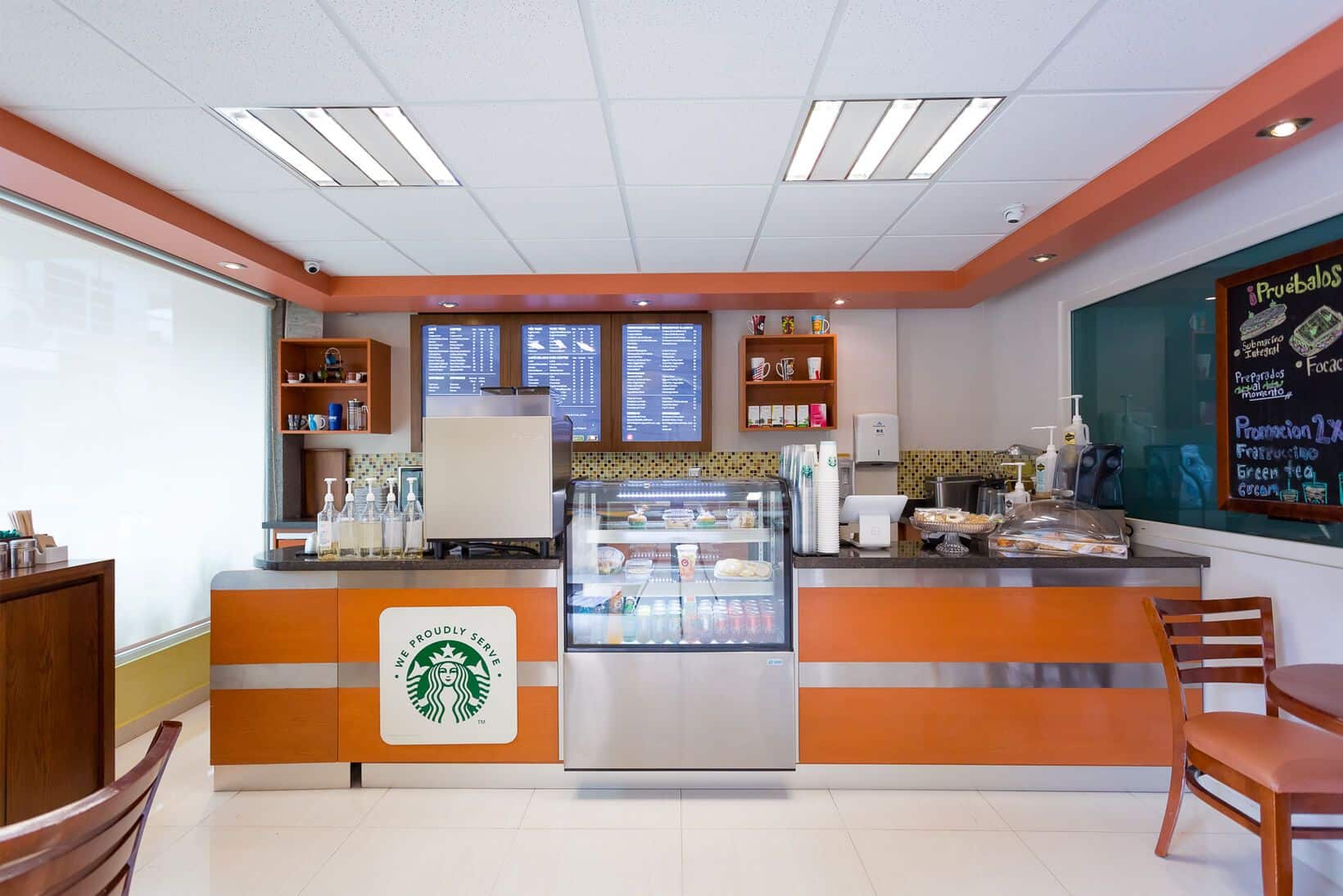 What Do CMQ Cafeterias Consist of?
Perhaps you are not aware that CMQ Hospitals have a Starbucks concession, which means that we offer the same products you can find in a traditional Starbucks Coffee Shop. Inside our cafeterias, you can find the same essence and human spirit that distinguishes these famous coffee shops from the rest.
CMQ City Center was the first cafeteria with a Starbucks license in the region. Afterward, we became the second concession nationwide through our CMQ Premiere Cafeteria. In addition, we have inaugurated a third certified cafeteria inside our CMQ Riviera Nayarit facilities.
We work with the same values, perspective, and feelings – as though it were a traditional Starbucks. The service provided by our partners (the baristas), is characterized by kindness, gusto for serving, interest in coffee, and a highly personalized regard for each customer.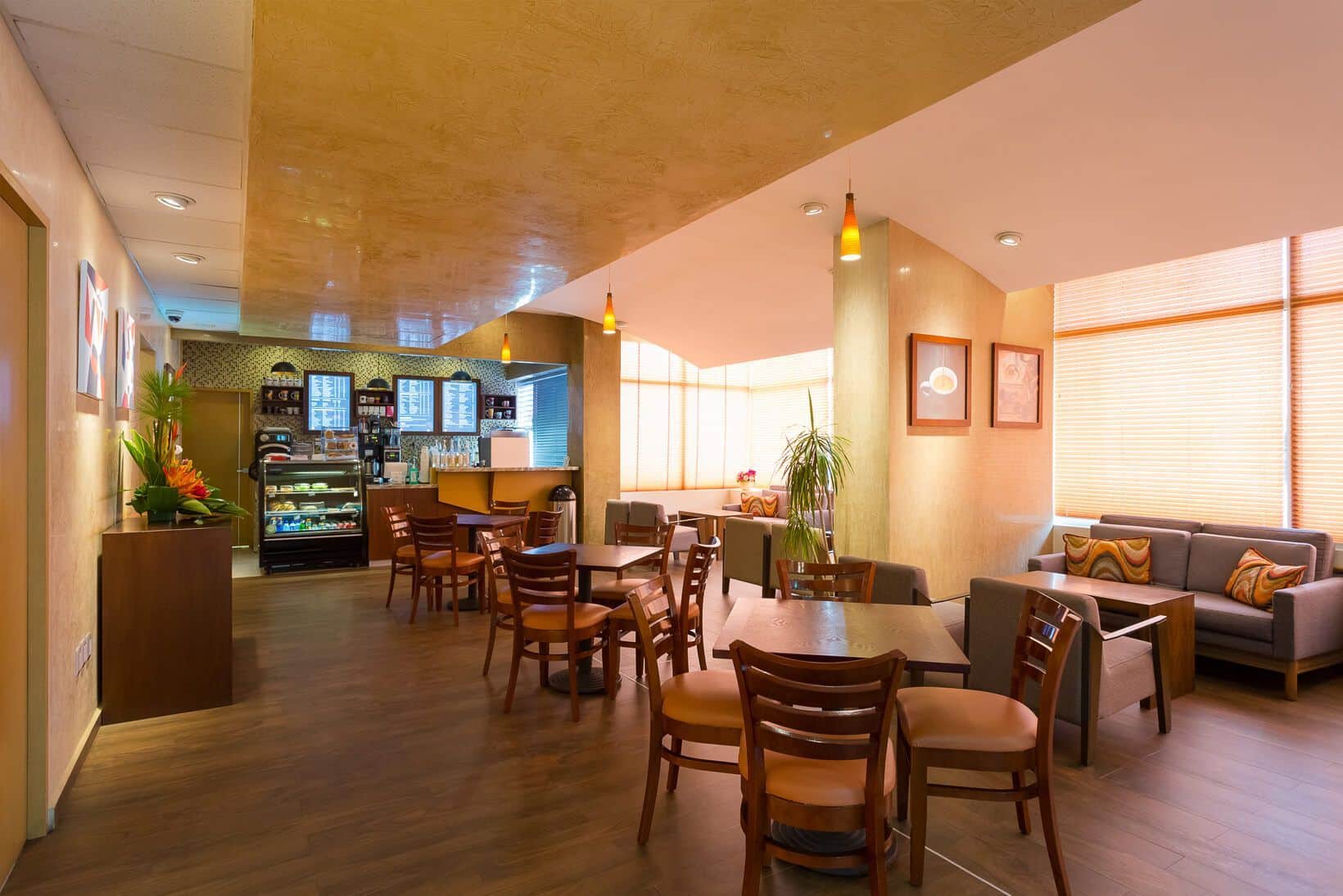 How Do We Achieve Starbucks Quality in Our Cafeterias?
Thanks to the constant professional training and continuous teachings from our partners (the baristas). We are a model Starbucks concession to other companies who are trying to get licensed.
These pieces of training consist in strengthening the basic principles. From the general to the particular, to ensure that a CMQ Cafeteria barista partners a Starbucks barista. They have the same knowledge and skills that you can see in all Starbucks partners at different stores.
On this occasion, Diana Ramírez Valdez, a barista trainer with three years of experience, offered a complete guide to our baristas about the history, implementation, attention, and quality of Starbucks drinks.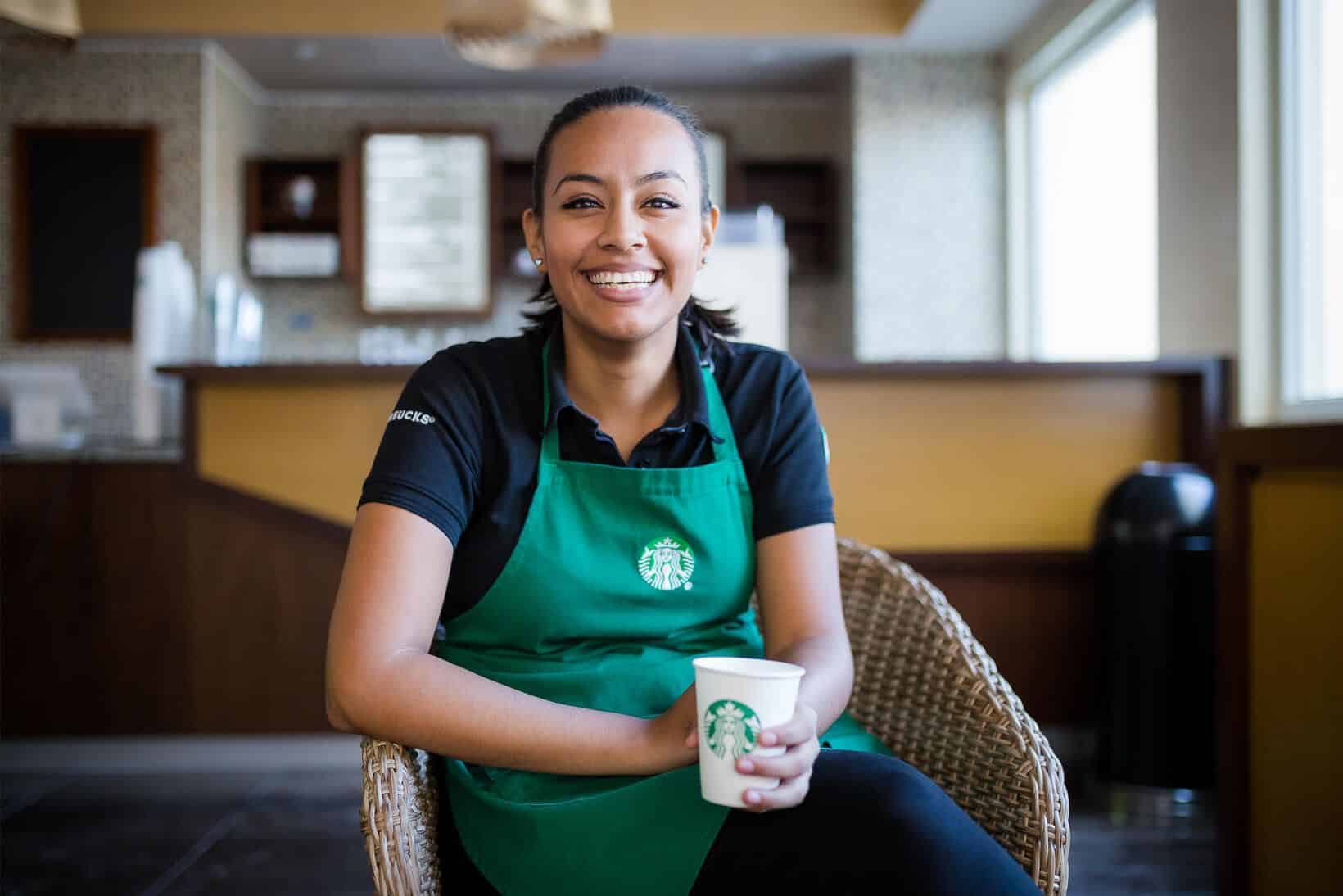 The feeling that you get inside CMQ Cafeterias and in a traditional Starbucks is the same. There is the same essence, standards, and quality of service — Diana Ramírez
Inside CMQ Cafeterias, you can find the Starbucks experience, composed of the best quality of drinks and food. However, a true Starbucks experience goes beyond this, which we provide through our excellent service.
By adding this space inside our hospitals, we intend for whoever visits us to forget about their concerns and hard times for a while. They can focus on the comfort that the music and couches bring. Feeling at home through the delicious aroma of coffee.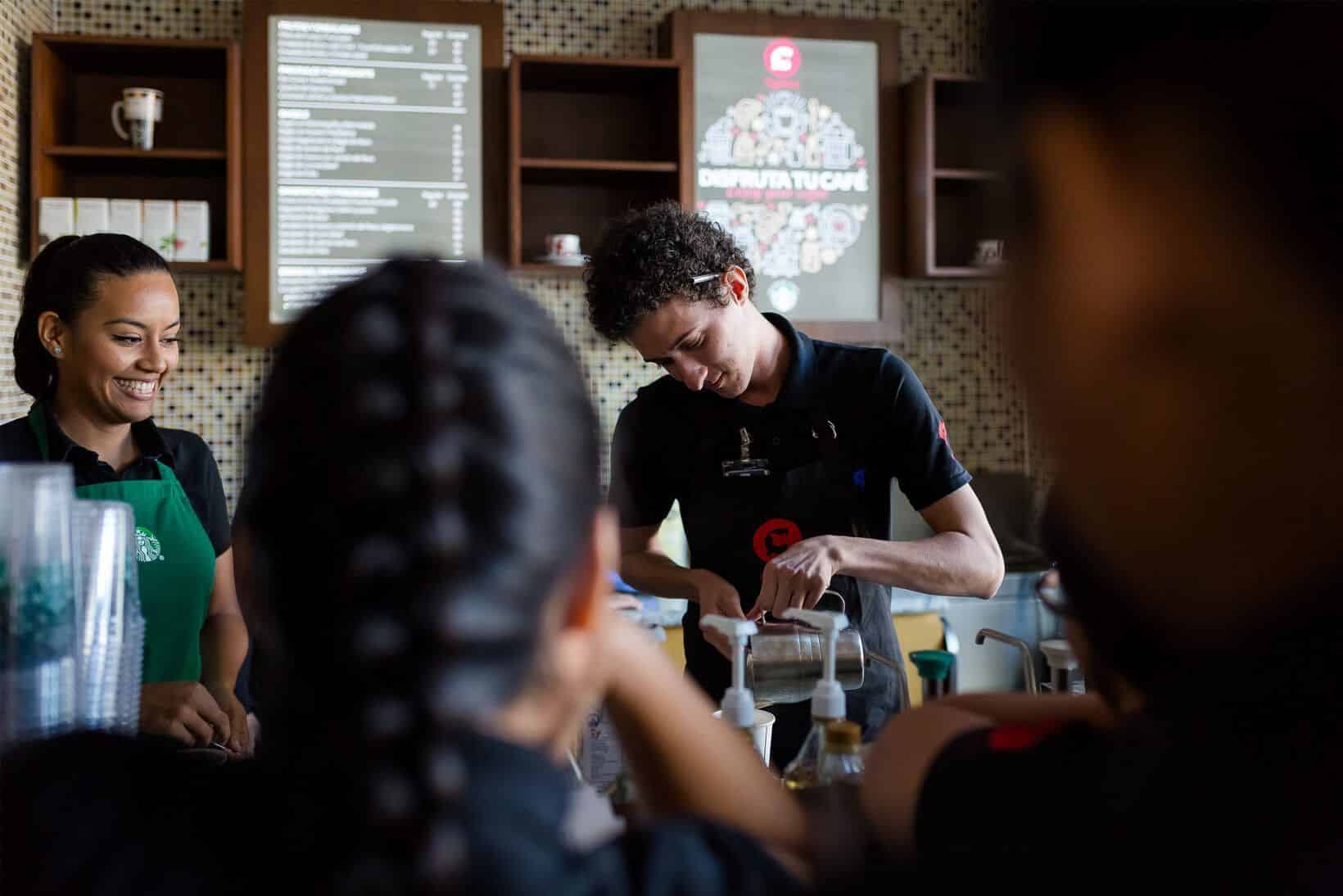 By implementing these principles inside our cafeterias and facilities, we are already one step ahead. We do not offer conventional service. But an experience that will linger in the minds of each one of our patients and consumers. And with that is impossible to compete with.
Visit our cafeterias!

We proudly serve Starbucks!
CMQ City Center
Phone (322) 2231919
Basilio Badillo 365
Col. Emiliano Zapata
Puerto Vallarta, Jalisco
CMQ Premiere
Phone (322) 226 6500
Av. Francisco Villa 1749
Col. Vallarta Villas
Puerto Vallarta, Jalisco
CMQ Riviera Nayarit
Phone (329) 2980717
Av. Héroes de Nacozari 280
Col. Zona Dorada
Bucerías, Nayarit