Hospital CMQ attended the most important health insurance congress: ITIC Americas 2023
ITIC Americas took place in Puerto Rico with the attendance of healthcare leaders
Last March in San Juan, Puerto Rico, the 12th annual ITIC Americas Conference was held. This is one of the most important conferences for international health insurance companies. We are proud to announce our Hospital CMQ was present. For three days, attendees discussed, presented, and networked in order to strengthen alliances.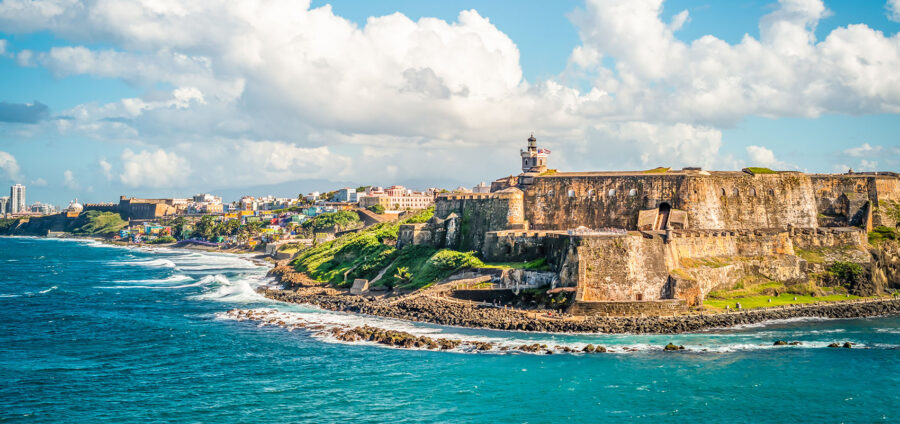 At every ITIC Americas conference, speakers bring their expertise and extensive experience to the issues and challenges facing the travel and health insurance industries. This year, the topics ranged from medical care in cruise ships to catastrophe preparedness, the best and worst practices in hospital billing, and how to attract and retain insurance staff.
We Strengthen And Create Alliances and Opportunities with the Best Health Insurance Companies
Our Director of Finance and Marketing at CMQ Hospitals, Mr. Jorge Villanueva, attendee at ITIC Americas 2023, met with representatives from the best insurance companies in the American continent. The purpose of this meeting was to strengthen the alliances that our hospital network has with these insurance companies. All of this in addition to creating new collaborative opportunities.
Yanni Jota – Sales Vice President Aetna International Health Services
During the meeting with Aetna, it was agreed to formalize an international direct payment agreement. This will allow members of this insurance company to enjoy medical care, network services, and specialist visits from Hospitals CMQ without having to pay out of their own pocket, since the costs will be paid directly by the insurance company.
Brigham and Women's Health
Kerin Howard – Senior Director International
In his meeting with Brigham and Women's Health, Mr. Villanueva discussed the possibility of working on the signing of an affiliation agreement. Through this agreement, our hospitals will have the support of one of the best hospitals in the world, having access to its high-specialty centers and renowned specialists.
Dana-Farber Cancer Institute
Katya Losk, MPH – Senior Director of International Strategic Initiatives
Heather Cloran DiLorenzi – Senior Director of Commercial and Market Alliances
Pablo Castillo – CEO Medbrick
Thanks to this meeting, Mr. Villanueva reinforced the agreement that our hospitals have had with Medbrick for more than ten years. For this reason, our collaboration will be even closer and more efficient, thus improving the response time and medical care for the company's policyholders.
Falck Global Assistance | Kaiser Permanente
Hospitals CMQ are the only ones in the Puerto Vallarta and the Banderas Bay region where Kaiser Permanente Health System policyholders can receive emergency medical services without having to pay directly. The policyholder can enjoy all of our medical services and our specialist network without concerns, since they will have direct payment coverage through Falck Global Assistance.
Nadine Tavares – Head of LATAM & Caribbean HUB
Carolina Pedrajas – Area Manager HUB LATAM & Caribbean
Together with Europ Assistance, it was agreed to sign an international direct payment agreement that will benefit all European patients requiring medical services in Puerto Vallarta. In this way, tourists from countries in the European Union will have medical coverage through the Europ Assistance insurance company in our three CMQ Hospitals.
For several years now, Hospitals CMQ have been serving Global Excel travel insurance members from the United States, Canada, and the European Union. During ITIC Americas, Mr. Villanueva agreed with Global Excel on the procedures that will help to improve and reduce the time it takes for Global Excel to confirm coverage. This will provide better service with less waiting time for Global Excel policyholders.
Meet Jorge Villanueva, Director of Finance and Marketing at CMQ Hospitals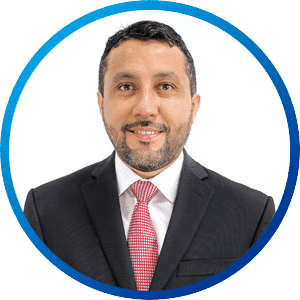 Mr. Villanueva holds a Master's degree in Business Administration, Public Health and Hospital Administration from the University of North Carolina at Chapel Hill. Prior to joining CMQ Hospitals , he worked for UNC Healthcare in North Carolina, Genentech in San Francisco, and as Director of Municipal Medical Services at the Puerto Vallarta City Hall.
The International Travel & Health Insurance Conference (ITIC) is an event that brings together world-renowned insurance companies. As well as experts in travel and health insurance. Its objective is to provide an environment in which industry professionals can exhibit, discuss and debate topics of interest. For almost 30 years, ITIC events have been an important part of the global travel and health insurance industry. Some of the conferences ITIC holds are ITIC Global, ITIC Americas, ITIC UK, ITIC MEA, ITIC APAC, among others. These conferences are held once a year. For more than a decade now, they attract thousands of attendees and spectators.
Hospital CMQ, committed to continuing our leadership in Mexico's private healthcare industry