Lowest rate of Healthcare Associated Infections in Mexico
September 2017 CODECIN Results
Healthcare Associated Infections (HAI) – Prevention and Control Committee
Incidence of Healthcare Associated Infections in Mexico
In Mexico, the rate of Healthcare Associated Infections (also known as HAI's or Nosocomial Infections) in hospitals is between 2.1 and 15.8 percent. Intensive Care Units are hospital areas where the most severe and frequent infection cases are located. Given the importance of this issue, we are proud to inform that CMQ City Center Hospital and CMQ Premiere Hospital have achieved the lowest rates of Healthcare Associated Infections in Mexico.
CMQ City Center Hospital & CMQ Premiere Hospital; Below the national average rate in:
Healthcare Associated Infections in Hospitals
Hospital Infections in ICU – Intensive Care Units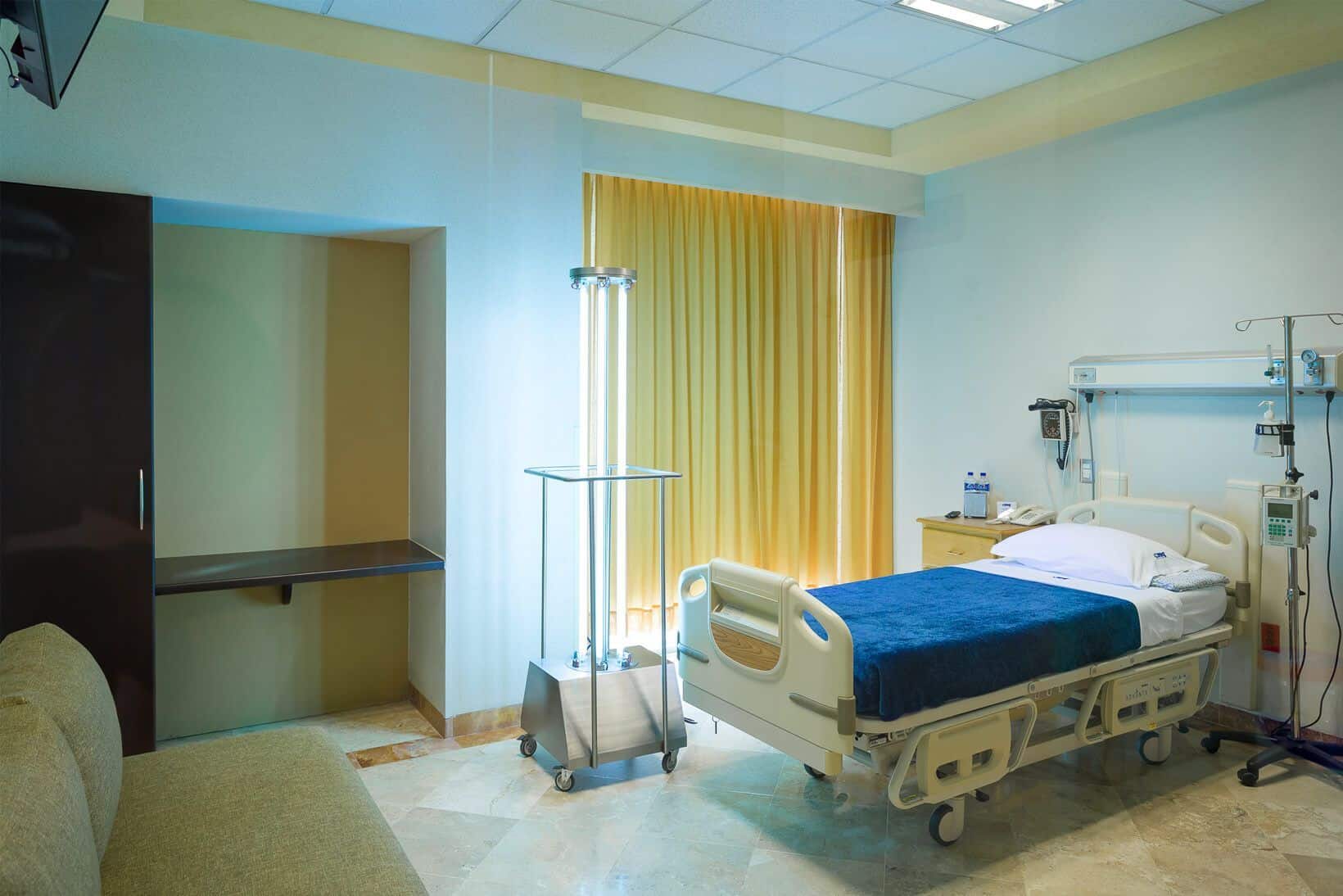 HAI's Rate Comparisson – CMQ Hospitals vs. National Average
| | CMQ City Center Hospital 2017 | CMQ Premiere Hospital 2017 | Average Rate in Mexican Hospitals | Mexican Hospitals Range |
| --- | --- | --- | --- | --- |
| Global rate of Hospital Infections | 0.00% | 0.40% | 12.50% | 2.10% – 15.80% |
| Rate of Surgical Site Infections | 0.00% | 0.18% | 9.50% | 9.00%-46.00% |
| Rate of Healthcare Associated Infections in Intensive Care | | 4.00% | 16.50% | 13.00%-23.20% |
From January to August of this year, CMQ City Center Hospital had a global rate of nosocomial infections of 0.00%. CMQ Premiere Hospital had a 0.40% global rate during these same time period. In the Intensive Care Unit at Premiere Hospital, there were 97 patient discharges with four infections, achieving a rate of 4.12%. This rate positions CMQ Premiere's ICU well below the average rate of ICU's in Mexican hospitals, which ranges between 13 and 23 percent.
A Healthcare Associated Infection is an infection that is acquired by patients during the process of care in a hospital which was not present or incubating at the time of admission. Most of the time, healthcare associated infections occur in one of three settings:
In an ICU – Intensive Care Unit
In a Hospital Room
In an Operating Room
Due to their frequency and severity, specific standards need to be set in order to minimize these infections. In addition, it is necessary to regularly review and update such standards. Finally, it is important to monitor and ensure their compliance.
What do CMQ Hospitals do in order to avoid Healthcare Associated Infections?
The incidence of HAI's in our patients is an indicator of the quality and safety of the care provided in our facilities.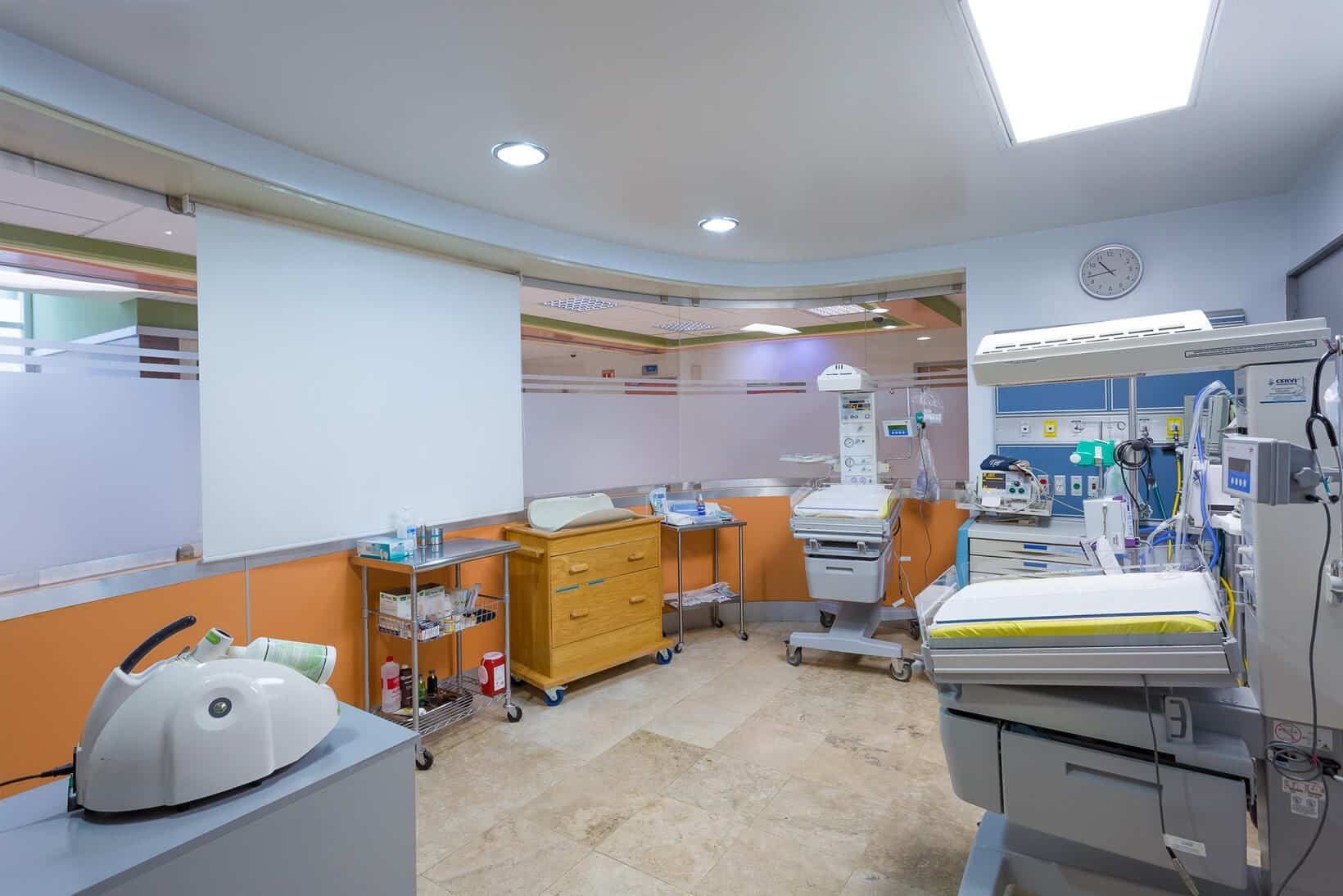 Preventing these infections is a shared responsibility: Our doctors, nurses, patients, and their relatives have to work together every day to prevent HAI's.
Our medical and nursing staff know exactly what the main infections are and the frequency at which they occur. In addition, they are trained to identify the most susceptible and high-risk patients. Moreover, our medical staff knows during which services and procedures HAI's might occur.
To prevent Healthcare Associated Infections, CMQ Hospitals apply the latest and most modern measures available:
Disinfecting and sterilizing areas through a UVC Ultraviolet lamp.
Disinfecting through Nebulization with Hydrogen Peroxide.

Increasing safety in the operating room by implementing safety & barrier methods.

Campaigning for an excellent education, training, and supervising in hand hygiene and disinfection.

Profound daily / weekly environmental cleaning in critical areas, using highly effective antibacterial disinfectants.

Periodic fumigating of areas.

Filtration, purification, and quality control of the water used inside the hospital.
Nosocomial infections require a completely integrated and surveilled program that strives to limit transmissions, control risks, and protect patients.
Surgical Site Infections
SSI's, or Surgical Site Infections, are those that occur after surgery in the parts of the body that underwent surgery. In this sense, its worth noting that Surgical Site Infections are the most frequent kind of complications after surgery. To avoid them, CMQ Hospitals count on important preventative measures, such as:
Administration of antibiotics (prophylaxis), one hour prior to surgery.

Bathing the patient using chlorhexidine soap before the surgery.

Cleaning the surgical area with surgical antibacterial soap with chlorhexidine.

Utilizing sterile techniques in the handling of surgical instruments and areas.
Did you know that 80% of surgical site infections are transmitted by contaminated hands?
Importance of Hand Hygiene in Preventing Healthcare Associated Infections
The importance of hands in the transmission of healthcare associated infections is more than proven. Having good hand hygiene during patient contact is the most effective measure to prevent Hospital Infections. HAI's affect approximately 15% of patients admitted into hospitals and 34% of patients in intensive care units.
As a result of the adoption of our hand hygiene education program by our doctors, nurses and visitors, we are positioned as an avant-garde hospital. Thanks to the efforts of all the staff members at CMQ Hospitals, we have reached one of the lowest hospital infection rates on a national level in 2017.
We work together toward the same objective: our patients' health and safety!
References:
Measure of the Prevalence of Nosocomial Infections in General Hospitals in Mexico. Health Secretariat. Mexico. 2011.
Epidemiological Surveillance of Healthcare Associated Infections. Panamerican Health Organization. Module 1. December 2010.
Best Practices for Surveillance of Healthcare Associated Infections. Provincial Infectious Diseases Advisory Committee. Public Health Ontario. July 2014.