Homage to Dr. Efrén Calderón Ramírez, a man who served and cared
Dr. Efrén Calderón; to our doctor and friend. Many people pass away in the world every day. However, only those who inspire us to serve and care are the ones that transcend and leave a footprint in our hearts. Dr. Efrén Calderón was one of these rare human beings who always inspired us, but is no longer here. Unfortunately, our doctor and friend passed away in the city of Puerto Vallarta on November 14th of 2020. Consequently, his passing was lamented and mourned by our medical community and Vallarta's inhabitants.
The loss of our dear friend Dr. Efrén Calderón was so sudden that it moved us all. It shook us and touched our hearts. Therefore, it is hard for Hospital CMQ's medical staff to accept this ill-fated event. We dedicate these words and images as an homage to an outstanding doctor and human being.
Who was Dr. Efrén Calderón?
Dr. Efrén Calderón Ramírez was an integral man who lived a simple life. He mas humble, caring and loved to serve its patients and community. His friends and relatives just called him "Efrén". His patients, on the other hand, always called him "doctor". Dr. Calderón studied medicine at the University of Guadalajara, where he graduated from as a general practitioner. Upon graduation, he began his professional career working at the first private clinic that existed in Puerto Vallarta, which was called "El Sanatorio Vallarta". Accordingly, Dr. Calderón, Dr. Luis Fernando Famanía (his lifelong friend), and other general practitioners took care of the medical needs of Vallarta´s residents since those early years. Subsequently, as the city grew and became an international destination, they began to fulfill the medical needs of the tourism industry.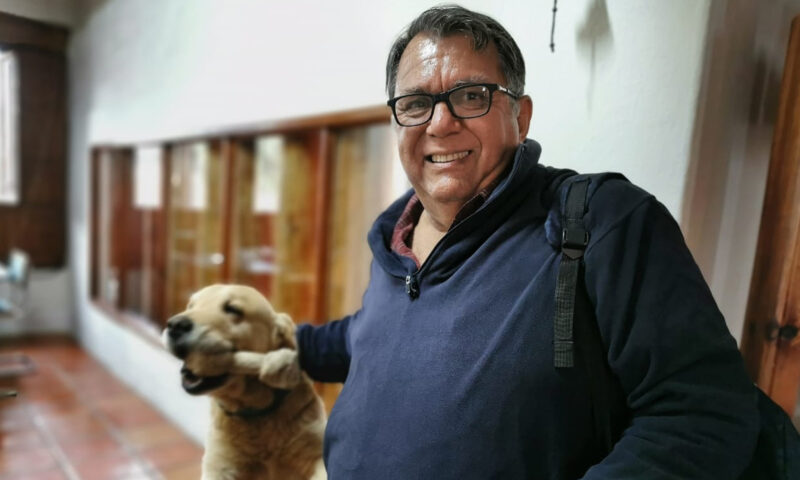 More than 40 years of service, providing medical care to Vallarta's hotels
Further on, with the foundation of Hospital CMQ City Center in 1982, Dr. Calderón and Dr. Famanía benefited from the full support, technology, and medical staff that finally became available in our city. In addition, they were pioneers in providing medical care to Vallarta's first hotels and its tourists, in what later became the city's main industry. Thus, since its early years, they provided medical care to landmark hotels such as Hotel Posada Vallarta, Hotel Rosita, Hotel El Pescador, and Hotel Marival. In particular, at Hotel Marival, they made a lifelong career that has lasted for over 40 years up to this day. Furthermore, Dr. Efrén was the regional coordinator for Vallarta's health agency for more than 20 years. Therefore, for over two decades our city benefited from Dr. Calderón's knowledge, passion, and dedication
Certainly, as can be seen in this brief summary of his life, Dr. Efrén Calderón was a man who loved and was solely dedicated to his medical career. In short, as Dr. Luis Famanía would say of his inseparable partner and friend; "He loved to serve and care for people. Efrén was a simple and honest man who enjoyed nature, fishing, and traveling. He was never a man who cared for luxuries or opulence".
Dr. Efrén Calderón; his work and fight in the Covid-19 frontline
Dr. Calderón Ramírez worked for more than eight months in the frontlines of emergency medicine during the Covid-19 pandemic. Above all, he provided medical care, relief, and peace of mind to every patient who suffered from coronavirus. In addition, he was in charge of the safety protocols of Vallarta's airport and maritime terminal. Therefore, he was in charge of screening every passenger that arrived in Puerto Vallarta by airplane or crew ship.
Dr. Efrén spent his life serving others until its last days
Calderón was a man and a physician who treated everyone equally, whether it was his friends, his family, or his patients. He liked and knew how to treat everyone well, and how to care for every person every single day. In fact, he cared for others to such an extent that often times, he would forget to care for himself. This was actually one of his biggest virtues and sometimes one of his weaknesses, which he upheld until his last day. In this sense, we know that his father, Dr. Efrén Calderón Arias, ex-president of Puerto Vallarta, passed away a month before him, after a long struggle against diabetes. Unfortunately, Dr. Efrén could not attend his father's funeral. He was unable to do so because he remained at home in voluntary isolation. Dr. Calderón took this decision because he wanted to protect his friends and loved ones, having the suspicion that he had contracted coronavirus. Indeed, on this day he received two unfortunate news: his father had passed away and his positive coronavirus test result was confirmed.
Dr. Efrén Calderón fought the SARS-CoV-2 virus for more than ten days. However, the combination of the Covid-19 virus and his hypertension complicated things as the days went by. Nevertheless, to keep everyone safe and to avoid close contact, he remained isolated at home for over a week until November 13th of 2020. On this day, he was transferred to the ISSSTE's public hospital in Puerto Vallarta. However, despite all efforts, his health kept deteriorating. Consequently, on Saturday, November 14th of 2020, he had to be intubated. As it turned out, this was his last stand against the disease that he had bravely fought as a doctor and a patient. During this procedure, he suffered from a cardiorespiratory arrest, and he passed away.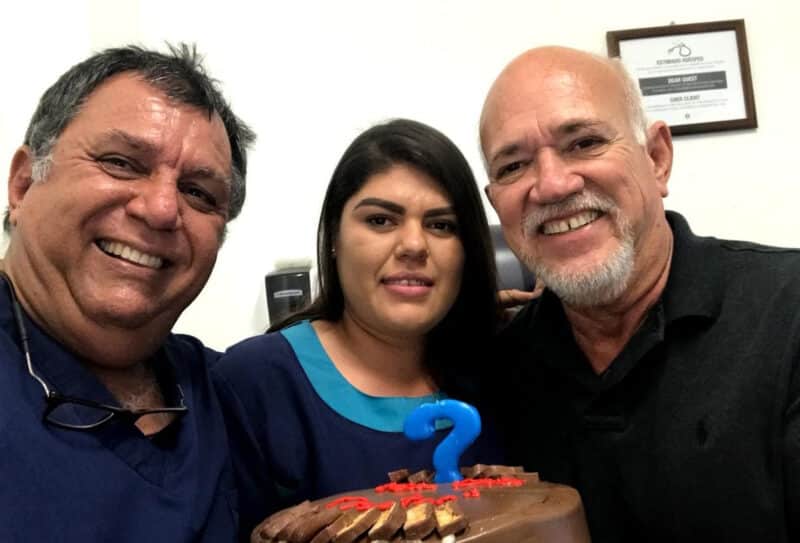 Dr. Efrén was never interested in making money, he was interested in helping and caring for people. For him, people and their wellbeing were always first. Accordingly, he would always strive to make sure that everyone around him would be happy and feeling well — Dr. Luis Fernando Famanía Ortega
Our infinite thanks and gratitude to Dr. Efrén Calderón
Life provides unique opportunities in unrepeatable moments; Dr. Efrén Calderón always knew how to make the most of them. Therefore, we know that a simple "thank you" will not be enough as compared to all the help and love that he gave to his community. Nevertheless, we hope that this homage will reach the heavens and Dr. Calderón. Dr. Efrén Calderón Ramírez, thank you:
On behalf of every life and human being that you touched, cared for, and saved.

For taking care of our patients, our kids, teenagers, adults, and elders.

Because of the love and dedication that you always gave to us, without asking for anything in return.

For bravely being and fighting in the Covid-19 frontline.

For the friendships that you made along the way, and the family that you formed and loved.

On behalf of your inseparable and life-long companion, friend, partner, and "compadre", Dr. Luis Fernando Famanía Ortega.

On behalf of Puerto Vallarta's doctors and the medical community.

And especially, on behalf of CMQ Hospital's medical team, and every single one of us who were fortunate enough and had the pleasure of working and sharing our lives with you.
My friend: Life is the art of encounters. It was my sole pleasure meeting you on this path of life as my friend and fellow doctor. Your absence truly hurts, but it's comforting to know that I was blessed with your friendship, and that will always remain. Hasta pronto amigo — Dr. Jorge Villanueva Hernández
Thank you Dr. Efrén Calderón, it was our honor to share part of your life, to witness your professional and medical expertise, your ethical and moral values. Hasta siempre, from your friends at CMQ Hospitals.