Chinese coronavirus vaccine now in Mexico
The Chinese coronavirus vaccine: now starting with its Phase III clinical trials in Mexico
October 30th of 2020 will be a day to remember in Mexico's fight against the Covid-19 pandemic. On this day, the first shipment of the Chinese coronavirus vaccine arrived in our country. Fortunately, this novel and vital vaccine was produced by the Chinese laboratory CanSino Biologics working together with Beijing's Institute of Biotechnology. The Chinese vaccine, also known as Ad5-nCoV, is effective in generating an immune response and preventing Covid-19 infections.
In this sense, Marcelo Ebrard, Mexican Secretary of Foreign Affairs, confirmed that the first vials of the Chinese coronavirus vaccine were delivered to health agencies of several Mexican states. In particular, this vaccine will begin its Phase III clinical trials in Mexican soil as soon as possible. Accordingly, Mexico is the first Latin American country that begins to participate in Phase III clinical trials of CanSino Bio's vaccine. Thus, 15,000 Mexican volunteers will be receiving the Chinese coronavirus vaccine, representing 37% of the total number of people that are participating in its clinical trial worldwide. In other words, the Ad5-nCoV vaccine will be tested on approximately 40,000 volunteers from countries such as Pakistan, Saudi Arabia, Russia and China.
¿Did you know that….?
The Mexican government has signed commercial agreements with several laboratories and pharmaceutical companies around the world. These agreements are important for Mexico as they grant access and guarantee the purchase of the first available Covid-19 vaccines. In particular, Lopez Obrador's government has signed purchase agreements with Oxford-AztraZeneca, Pfizer and CanSino Bio. To sum up, these purchase contracts will enable the Mexican government to vaccinate and protect up to 116 million Mexicans.
The Chinese coronavirus vaccine, Ad5-nCoV, has demonstrated effectiveness and security in its clinical trials
As the world waited anxiously, Phase II clinical trials of CanSino Bio's vaccine yielded promising results after being tested on more than 500 volunteers. The volunteers that participated in these trials were adults, eighteen years or older. Fortunately, the second stage trials of the Chinese vaccine proved that this compound can be safe and effective. In particular, the Ad5-nCoV vaccine proved that it can generate an immune response to the Covid-19 virus in adults between the ages of 18 and 60 years old. First, to test the safety of this vaccine, a single dose of this compound was administered to the volunteers. After this assessment, researchers noticed a higher and more effective immune response in young adults than in older ones. Therefore, they concluded that older adults might require a second dose to achieve a higher immune response. Consequently, there's a need for more tests to determine the number of doses that are ideal for vaccinating the general population.
Subsequently, this pharmaceutical company started Phase III clinical trials of its Chinese coronavirus vaccine in July 2020. A few weeks later, the Chinese government approved the emergency use of this vaccine among the members of its armed forces. Fortunately, the trials performed with Chinese soldiers demonstrated that the Ad5-nCoV vaccine produced high levels of an immune response against the SARS-CoV-2 virus. Moreover, it is important to note that this Chinese coronavirus vaccine is the first of its kind to be tested in humans.
How does the Chinese coronavirus vaccine work?
The novel Ad5-nCoV compound by Beijing's Institute of Biotechnology and CanSino Biologics, is a "viral vector vaccine". Specifically, the first Chinese coronavirus vaccine is based on an attenuated flu virus. This attenuated pathogen is a type 5 adenoviruses that is actually incapable of causing severe disease. Therefore, this vaccine actually works by using this adenovirus to carry Covid-19 genetic material and deliver it into our cells. Once this happens, our cells will identify and recognize this genetic material and will generate the desired immune response against the SARS-CoV-2 virus. Thus, our immune system is able to generate antibodies that will recognize and attack the actual virus when needed.
How many Ad5-nCoV vaccines will be administered in Mexico during its Phase III trials?
According to Mexico's foreign affairs secretary, volunteers who are 18 years or older will receive a single dose of this vaccine. Accordingly, the proposed timeline to analyze and review this vaccine's results is the following:
The first stage of analysis and review of results:

at 14 days after administration of a single dose.

The second stage of analysis and review of results:

at 28 days after administration of a single dose.

Third stage of analysis and review of results:

at 120 days after administration of single dose.
In this case, the results of Mexico's Phase III clinical trials for the Chinese coronavirus vaccine will be announced by COFEPRIS, the Federal Commission for Protection against Sanitary Risks. Likewise, its results will be shared with CanSino Biologics and will be published in a final and official report.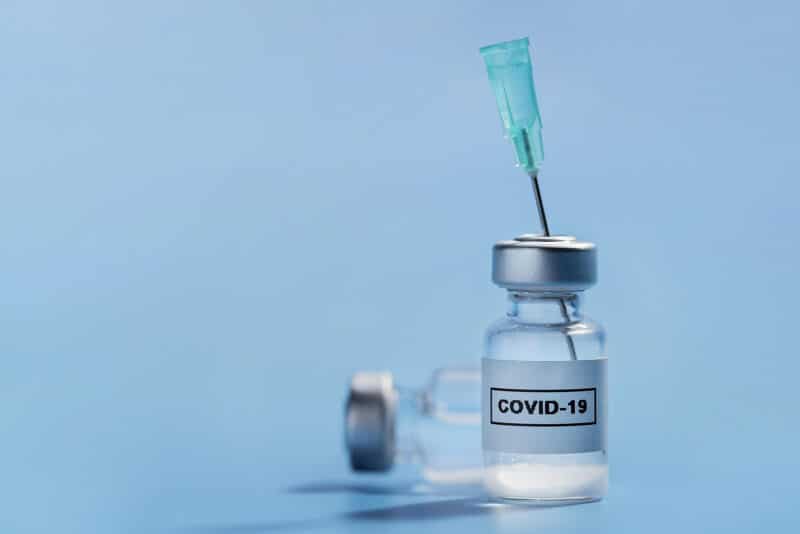 Where is CanSino Bio's vaccine being administered and tested?
The Chinese coronavirus vaccine is being tested in 14 states in Mexico:
Aguascalientes

Ciudad de Mexico

Chihuahua

Durango

Guerrero

Hidalgo

Jalisco

Michoacan

Morelos

Nuevo Leon

Oaxaca

Puebla

Quintana Roo

Veracruz
In fact, these Phase III trials begun in Mexico during the first week of November 2020 in the states of Guerrero and Oaxaca. Subsequently, these trials will continue in the Health Centers of 12 Mexican States. In addition, similar trials also started in Mexico City and the states of Aguascalientes, Chihuahua, Michoacan, and Nuevo Leon. Hopefully, if the results are positive, the Mexican government will fulfill the purchase of 35 million doses of the Ad5-nCoV vaccine.
Frequently Asked Questions about the Chinese coronavirus vaccine
CanSino Biologics is a Chinese biopharmaceutical company with a focus on exploring the newest and best alternatives for preventing specific diseases. CanSino Biologics established in China in 2009. More specifically, this Chinese pharmaceutical company specializes in vaccine research and development. For example, the vaccine for the Ebola virus is among CanSino Biologic's most outstanding achievements.
The new coronavirus vaccine developed in China is known as Ad5-nCoV. This vaccine was developed by the Chinese pharmaceutical company CanSino Biologics. According to its first Phase II clinical trial data, this Covid-19 vaccine is safe and effective, generating an adequate immune response. Therefore, this vaccine might indeed be able to protect against a coronavirus infection. Currently, Mexico, Russia, and Saudi Arabia are testing the Ad5-nCoV compound with Phase III trials. In particular, this vaccine uses an attenuated version of a flu virus to deliver Covid-19 genetic material into human cells. The objective of introducing this genetic material into our cells is to produce an effective immune response in the form of antibodies. In the end, these antibodies will be able to recognize and fight the actual SARS-CoV-2 virus and prevent this disease.
The Mexican government has stated that it has signed initial purchase agreements that will enable the acquisition of 116 million doses to vaccinate and protect its citizens. Therefore, the vaccines that will be arriving shortly to Mexican soil are: 
Finally, it's worth noting that this vaccines will be available for its purchase and distribution in Mexico, once they have been approved by the World Health Organization and several Health Agencies.