The first pediatric pulmonologist in Puerto Vallarta, at Hospital CMQ Premiere
Teenagers and kids alike are always in constant growth. Due to this facts, they have unique medical needs that should be considered. Quite frequently, they express their pain and discomfort in their own way (very different than adults do). Consequently, it is always good to have the help and support of a pediatrician who knows how to examine, understand, and treat our youngsters.
Most importantly, if a kid or teenager has problems with his respiratory system or lungs, having symptoms such as persistent cough during the morning or nighttime, shortness of breath, noisy breathing, chest pain or even loud snoring, it will be wise to seek help and schedule an appointment with a pediatric pulmonologist.
Dr. Salvador Gonzalez, top pediatric pulmonologist in Puerto Vallarta, at Hospital CMQ Premiere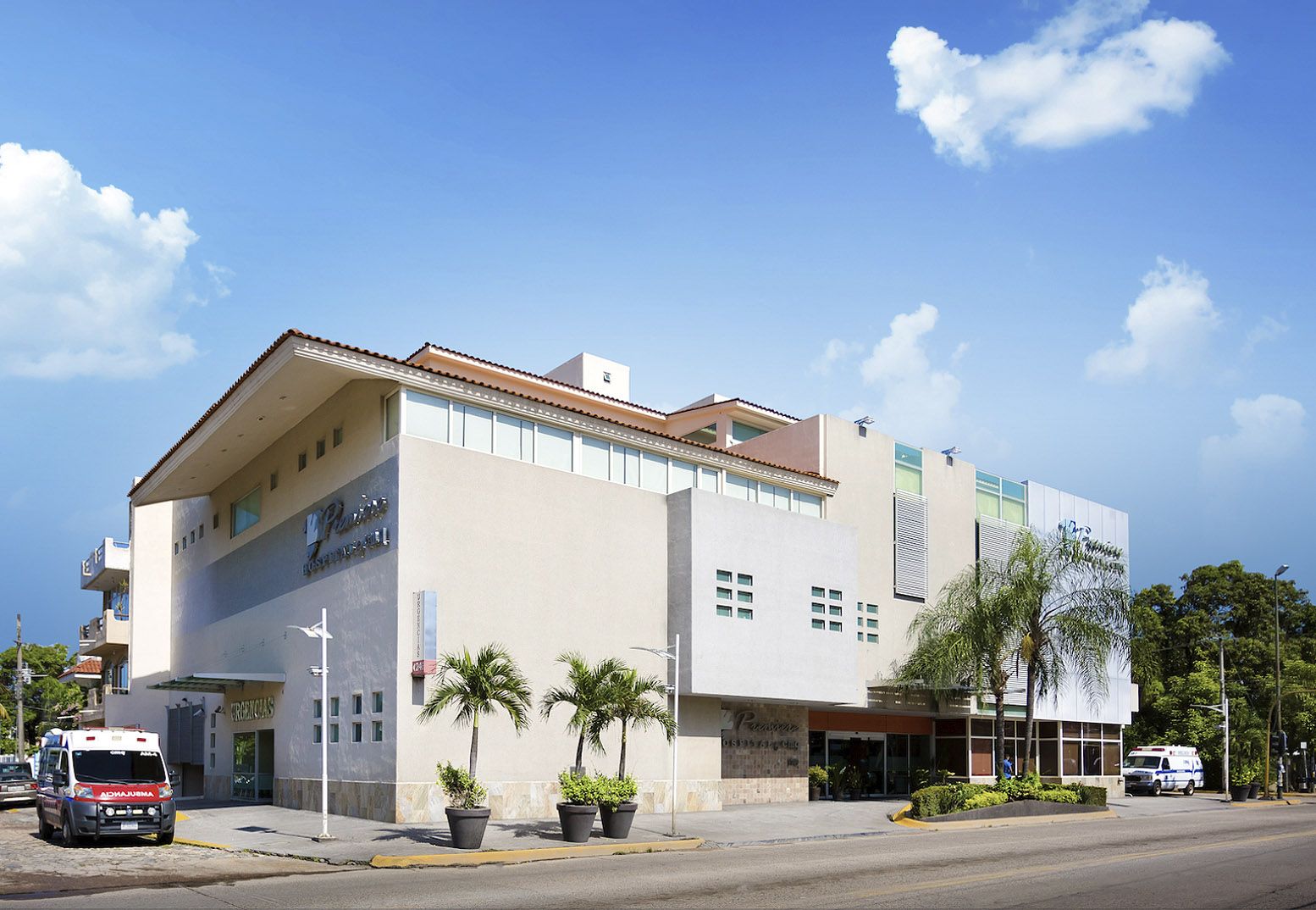 Dr. Salvador Gonzalez, providing the best medical care in pediatric pulmonology for children and teenagers
Dr. Salvador Gonzalez is a pediatric pulmonologist who specializes in treating sleep disorders, asthma and respiratory illnesses. Accordingly, he provides the best respiratory care for children of all ages, from birth to nineteen years of age. Dr. Gonzalez has more than 20 years of experience in pediatrics and pulmonology, and in diagnosing and treating respiratory diseases such as asthma, chronic cough, pneumonia, cystic fibrosis, and apnea. In addition, he provides a wide array of services ranging from flexible bronchoscopy, pulmonary function tests, spirometry, and FeNo tests.
Dr. Salvador Gonzalez' Professional Training and Certifications, Pediatric Pulmonologist in Puerto Vallarta
Professional Training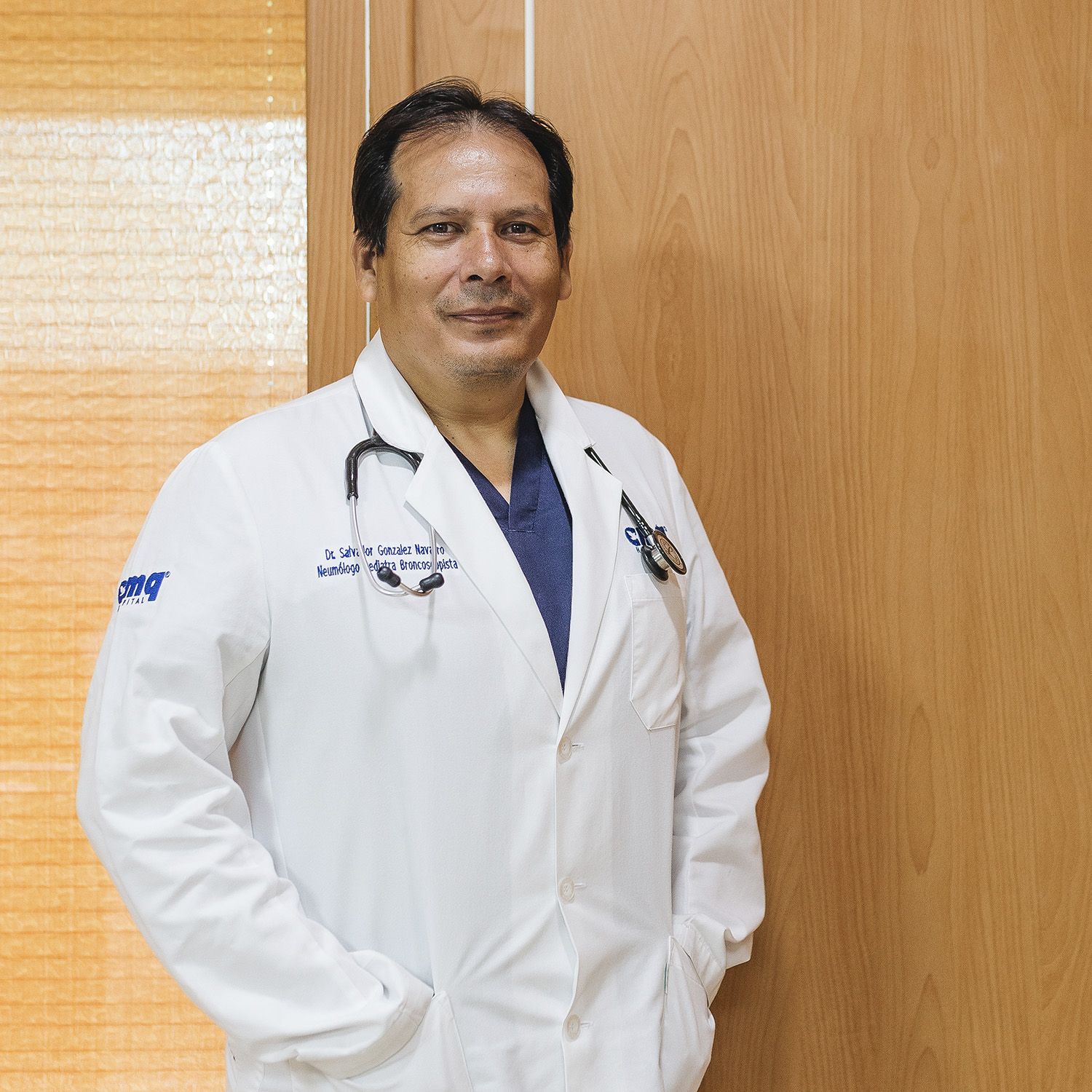 Medical school: Dr. Salvador Gonzalez studied medical school at The University of Guadalajara, obtaining his title as a general medical practitioner in 1996. 
Pediatrics specialty: Dr. Gonzalez studied his medical specialty in pediatrics at Guadalajara's Civil Hospital from 1999 to 2002.
Subspecialty in pediatric pulmonology: Dr. Salvador Gonzalez studied his sub-specialty in pediatric pulmonology at Mexico's most renowned Pediatric Respiratory Center: the National Institute for Respiratory Illnesses (INER). 
Fellowship in Pediatric Bronchoscopy: After graduating from his sub-specialty in pediatric pulmonology, Dr. Gonzalez did a fellowship in Pediatric Bronchoscopy at the National Institute for Respiratory Illnesses (INER).  
Certifications and Professional Experiance
Certifications: Dr. Salvador Gonzalez is board certified by the Pediatrics National Council, the Pediatric Pulmonology National Council, and the Mexican Council in Pediatric Bronchoscopy. 
Professional experience: Dr. Salvador Gonzalez has been one of the best pediatric specialists since 1999. In addition, he was the first Pediatric Pulmonologist to arrive to Puerto Vallarta, serving with his care and expertise in the Bahia de Banderas region since 2002. Currently, Dr. Gonzalez is mainly focused on treating respiratory illnesses and diseases in babies, children and teenagers. Dr. Salvador Gonzalez has been a member of Hospital CMQ´s medical staff since 2009, being a renowned and salient physician in our specialist team, and being physician-in-chief of our Pediatric Pulmonology Department.
Most common respiratory services offered by Dr. Salvador Gonzalez:
Pediatric Flexible Bronchoscopy
This procedure, also known as Pediatric Flexible Fiberoptic Bronchoscopy, is a common and useful diagnostic method. A Flexible Pediatric Bronchoscopy is usually performed trans-nasally, but can also be performed orally. During this procedure, a flexible bronchoscope of the appropriate size (according to the child's age) is introduced through the nose or mouth. Finally, using the bronchoscope´s light source and camera, the doctor can examine the pharyngeal and laryngeal structures and the bronchial tree.
Spirometry
A Spirometry measures how much air you can breathe in and breathe out of your lungs in one forced breath. Furthermore, it measures how fast and how easy you can blow air out of your lungs. This breathing examination is the most common type of pulmonary function test. Hence, his breathing test will allow your doctor to know how well your lungs are functioning. Consequently, if your child is suffering from respiratory symptoms such as asthma or shortness of breath, a spirometry test would be appropriate and recommended.
Fractional Exhaled Nitric Oxide Test for Asthma – FeNo Test
A FeNo test is performed by exhaling steadily and slowly through a mouthpiece that is connected to a machine that measures the level of nitric oxide in your breath. Therefore, the Nitric Oxide Test can be very useful in the diagnosis and treatment of Asthma. Moreover, it will help to determine how severe a lung inflammation is, and if the inhaled medications are indeed helping to suppress this inflamation.
What are the most common pediatric respiratory conditions being currently treated by Dr. Gonzalez?
Dr. Salvador Gonzalez, our pediatric pulmonologist at Hospital CMQ Premiere, provides expert care for children with the following common illnesses:
Frequently Asked Questions about Pediatric Pulmonology
Finding a pulmonologist near me
List of Pulmonologists in Puerto Vallarta and Bahia de Banderas
If you are living or traveling in Puerto Vallarta, Bahia de Banderas, and/or Riviera Nayarit, Dr. Salvador Gonzalez has the knowledge and experience to provide the best medical care for your children suffering from respiratory ailments. In addition, Dr. Alejandro Rios and Dr. Carlos Galicia Rosete can provide expert respiratory care for adults. Please find their contact information below:
Call and Schedule your appointment with Dr. Salvador Gonzalez, Pediatric Pulmonologist in Puerto Vallarta
Location
Telephone numbers
Work hours
Hospital CMQ Premiere

Avenida Francisco Villa No.1749, Col. Vallarta Villas.

Office is located on the third floor; Office # 304

Puerto Vallarta, Jalisco, Mexico.

Telephone – physician office: (322) 226-6500 ext. 320

Cell phone (emergencies only): 322 227-1136

Monday to Friday:

10:00 am – 13:00 pm

Please note that these work hours may vary according to Dr. Gonzalez's weekly schedule. Please call to confirm the actual work hours and schedule an appointment at Tel. 226-65-00 ext. 320
Consultation's approximate cost
Most common respiratory services

$700 Mexican pesos

Accepted payment methods:
Cash only

Please note that these approximate costs may vary depending on the type of service and the length and/or complexity of the consultation. Please call to confirm the actual costs at Tel. 226-65-00 ext. 320

Diagnosis and treatment of respiratory illnesses

Asthma

Chronic cough

Pneumonia

Pulmonary function test/breathing test

Inhaled therapy/Inhalers

Bronchoscopy
Committed with the safety and well-being of our patients
At CMQ Hospitals, we understand the concern of our patients about the continuous and uncertain evolution of the new coronavirus COVID-19. Therefore, from July 27, 2020, and until further notice, all scheduled consultations with Dr. Salvador Gonzalez will be held at the Hospital CMQ City Center. For more information please call (322) 226-6500 ext. 320
Dr. Alejandro Rios, Pulmonologist / Pneumologist (Adults only):
Location
Telephone numbers
Work hours

Blvd. Francisco Medina Ascencio No.2760, Col. Zona Hotelera Norte. Puerto Vallarta, Jal.

Telephone – physician office: 

(322) 226-1010 ext. 225

Monday to Friday:

14:00 pm – 17:00 pm

Please note that these work hours may vary according to Dr. Rios´ weekly schedule. Please call to confirm actual work hours and schedule an appointment at: Tel. 226-10-10
Consultation's approximate cost
Most common respiratory services

$800 Mexican pesos

Accepted payment methods:
Cash
Credit cards

Please note that these approximate costs may vary depending on the type of service and the length and/or complexity of the consultation. Please call to confirm actual costs at Tel. 226-10-10

Diagnosis and treatment of respiratory illnesses

Asthma

Chronic cough

Pneumonia

Pulmonary function test/breathing test

Inhaled therapy/Inhalers

Bronchoscopy
Dr. Carlos Galicia Rosete, Pulmonologist / Pneumologist (Adults only):
Location
Telephone numbers
Work hours

Av. De los Tules No.277, Col. Jardines Vallarta. Puerto Vallarta, Jal.

Telephone – physician office:

(322) 224-5377

Monday to Saturday:

16:00 pm – 20:00 pm

Please note that these work hours may vary according to Dr. Galicia's weekly schedule. Please call to confirm the actual work hours and schedule an appointment at Tel. 22 4-53-77
Consultation's approximate cost
Most common respiratory services

$800 Mexican pesos

Accepted payment methods:
Cash
Credit cards

Please note that these approximate costs may vary depending on the type of service and the length and/or complexity of the consultation. Please call to confirm the actual costs at: Tel. 22 4-53-77

Asthma

Chronic Obstructive Pulmonary Disease COPD

Respiratory infections

Bronchoscopy