How to Make Your Coffee Healthier?
At CMQ Cafeterias-We proudly serve Starbucks, your well-being is our main concern
Do you ever wonder how to make your coffee healthier?
Coffee is undoubtedly one of the most popular drinks in the world. As such, it is a preferred drink by morning and night time people alike. Despite this fact, Coffee has been rejected for many years by the health industry due to its addictive factors. Fortunately, after an endless debate on the issue, professionals on the subject affirm that it is, in fact, a 'healthy' drink. Of course, it is important to be mindful of your daily coffee intake and the extra ingredients that you add to it, in order to keep it a healthy drink. 
Another interesting and alarming fact is that for some consumers, coffee is the largest source of antioxidants in their diet, —over fruits and vegetables—. At CMQ Cafeterias-We proudly serve Starbucks, we are concerned about your well-being! We want your health to be the best possible without neglecting your preferences and essence. Here, we share some tips on How to Make Your Coffee Healthier; they will help you turn your healthy coffee into a super healthy cup.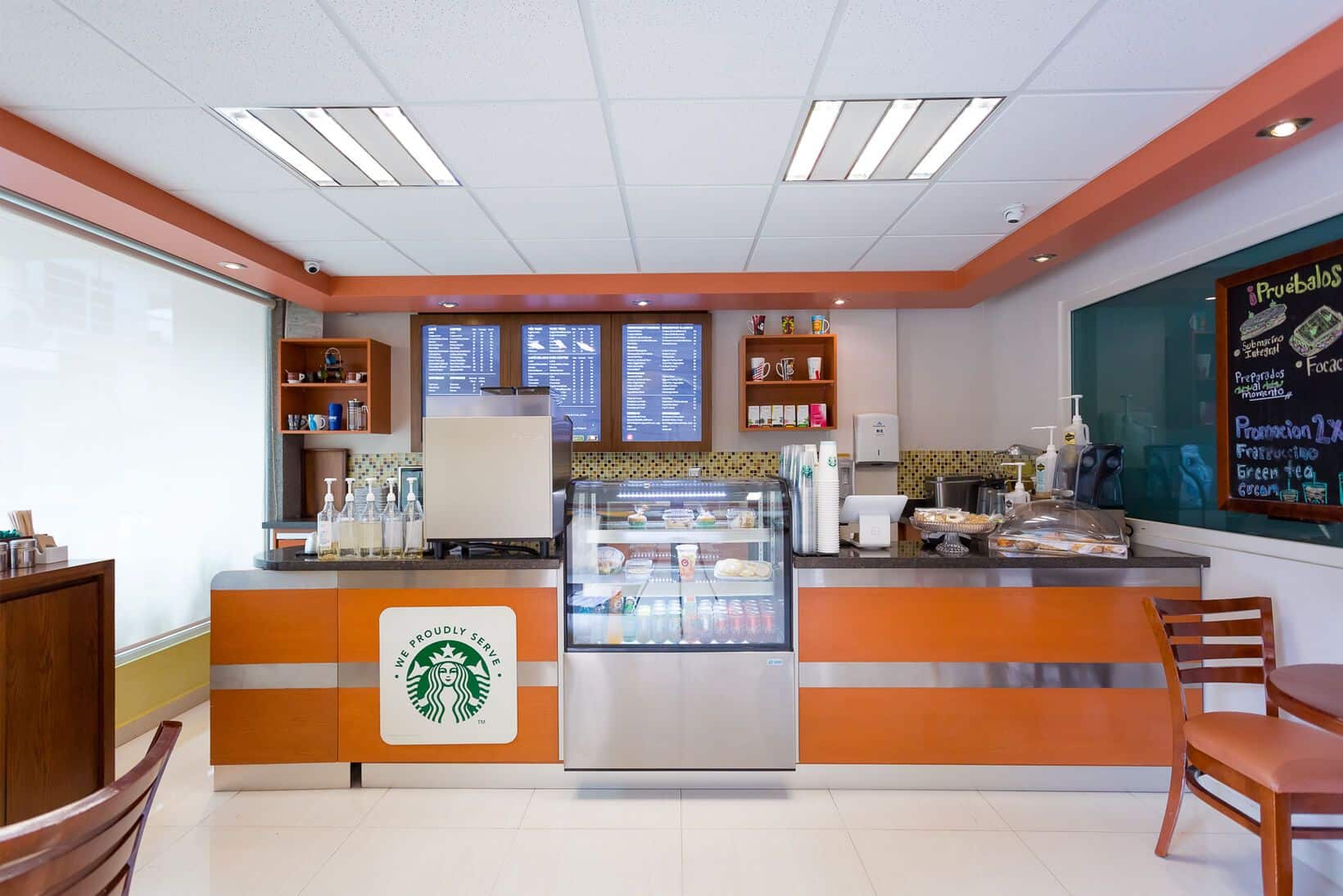 Tips on how to make your coffee healthier
Do not Drink It after 2 p.m.
As you can imagine, coffee is naturally high in caffeine. A stimulant that gives you a jolt of energy and helps you stay awake. But, if you drink it during the whole day, it can interfere with your established sleep schedule and cause it to be deficient.
Having said that, we are not all equally sensitive to caffeine. If necessary, choose substitutes, such as decaffeinated coffee or a very hot cup of tea. In summary, refraining from drinking coffee after two or three in the afternoon is a good guideline to improve the quality of your sleep. At CMQ Cafeterias-We Proudly Serve, we offer a wide variety of teas for you to choose from (as well as delicious coffee).
Choose It without Sugar
Although coffee is healthy, it can easily become something harmful. How? With lots of sugar in a single cup. Due to its large amount of fructose, sugar is related to all kinds of serious diseases, such as obesity and diabetes.
If you cannot imagine drinking your healthy coffee in its pure state, use a natural sweetener like stevia. There are many ways you can reduce your sugar intake, and your cup of coffee is an important one. Avoid adding high amounts of sugar as you would be eliminating its health benefits.
Choose a Reliable, High Quality Organic Brand
Your coffee's quality and its health benefits will depend on how it was grown, processed and roasted. Coffee beans are often sprayed with pesticides and other types of chemicals that are not good for human consumption.
There is little evidence that these pesticides harm the human body when consumed at low levels. Nevertheless, we highly recommend choosing an organic coffee bean brand. This refers to a product that is treated with minimal amounts of synthetic pesticides.
Harvesting organic coffee beans is caring for and conserving mother earth. Positively, they provide potassium, magnesium, calcium, sodium, and iron to our bodies. At CMQ Cafeterias-we proudly serve Starbucks, we use Espresso Roast as our coffee base, a super healthy and organic bean that will keep you balanced and fit.
Add Cinnamon
Cinnamon is a very common kitchen spice that goes very well with your coffee´s flavor. Studies show that this ingredient reduces glucose in the blood, as well as cholesterol and triglycerides in diabetic patients. If you want to add a more intense flavor to your healthy coffee, try adding a pinch of cinnamon. Just make sure you do not add too much, as it can cause some side effects.
Avoid Creamer and Milk Substitutes
Creamer or artificial milk tend to be highly processed and made with questionable ingredients. Accordingly, there is evidence that these non-dairy extras are harmful. Therefore, if you want to dilute your healthy coffee with a dairy substitute, consider choosing whole milk or cream, as these are excellent sources of calcium.  Furthermore, they can reduce the risk of osteoporosis and bone fractures.
Cocoa in Your Coffee – Why Not?
Cocoa has lots of antioxidants and is linked with all kinds of health benefits, such as a decrease in heart disease risk. A recent study by the University of Clarkson, Wisconsin, found that drinking a cup of coffee with cocoa helps to activate the mind and promotes concentration.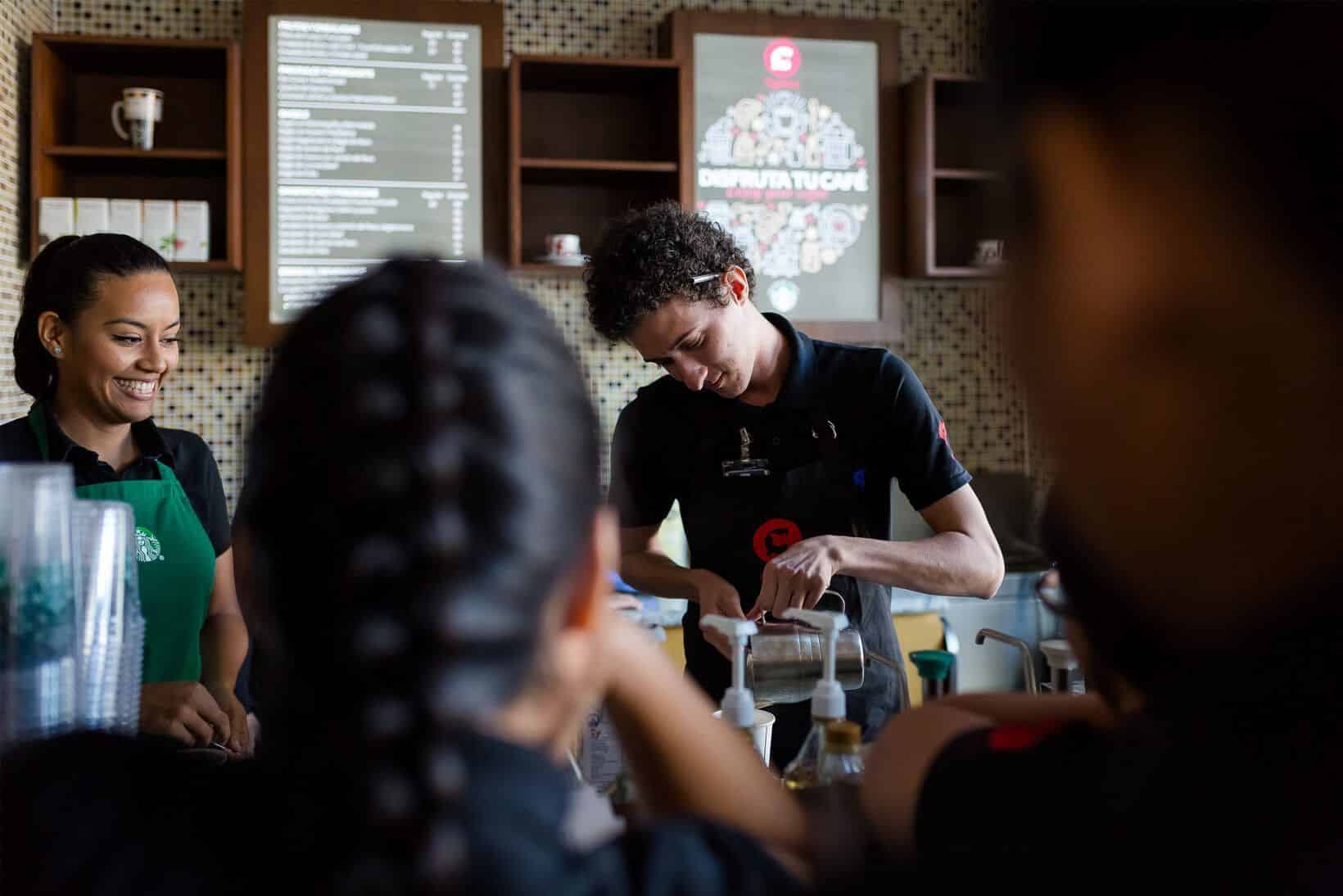 Remember these simple tips on how to make your coffee healthier. Next time you come to our coffee shops at Hospital CMQ City Center, Hospital CMQ Premiere & Hospital CMQ Riviera Nayarit, choose a healthy mocha coffee. A Mocha Coffee is a chocolate-flavored version of a latte. And remember at CMQ Cafeterias-we proudly serve Starbucks, the healthy options are endless. You can choose from a wide range of coffee drinks, all with the same quality as that of an original Starbucks Coffee Shop. Come visit us!