Cleft Palate and Cleft Lip Program at Hospital CMQ City Center
Within our work as a socially responsible company that is committed to the regions of Puerto Vallarta and the Bay of Banderas, we daily put into practice our city's slogan: "The Most Friendly City in the World." For that reason, we are proud to share that Hospital CMQ City Center allocates suites, operating rooms, and personalized nursing care for the young patients who are part of the Cleft Palate and Cleft Lip Program funded by the International Friendship Club of Puerto Vallarta AC.
This is a wonderful association born in 1985 by Celia and Ron Walker. Expatriates who lived in Puerto Vallarta for several years. Early during their time in Vallarta, they faced one of the biggest problems of our region back then. A lack of support (both economic and medical) to newborns with cleft lip and palate.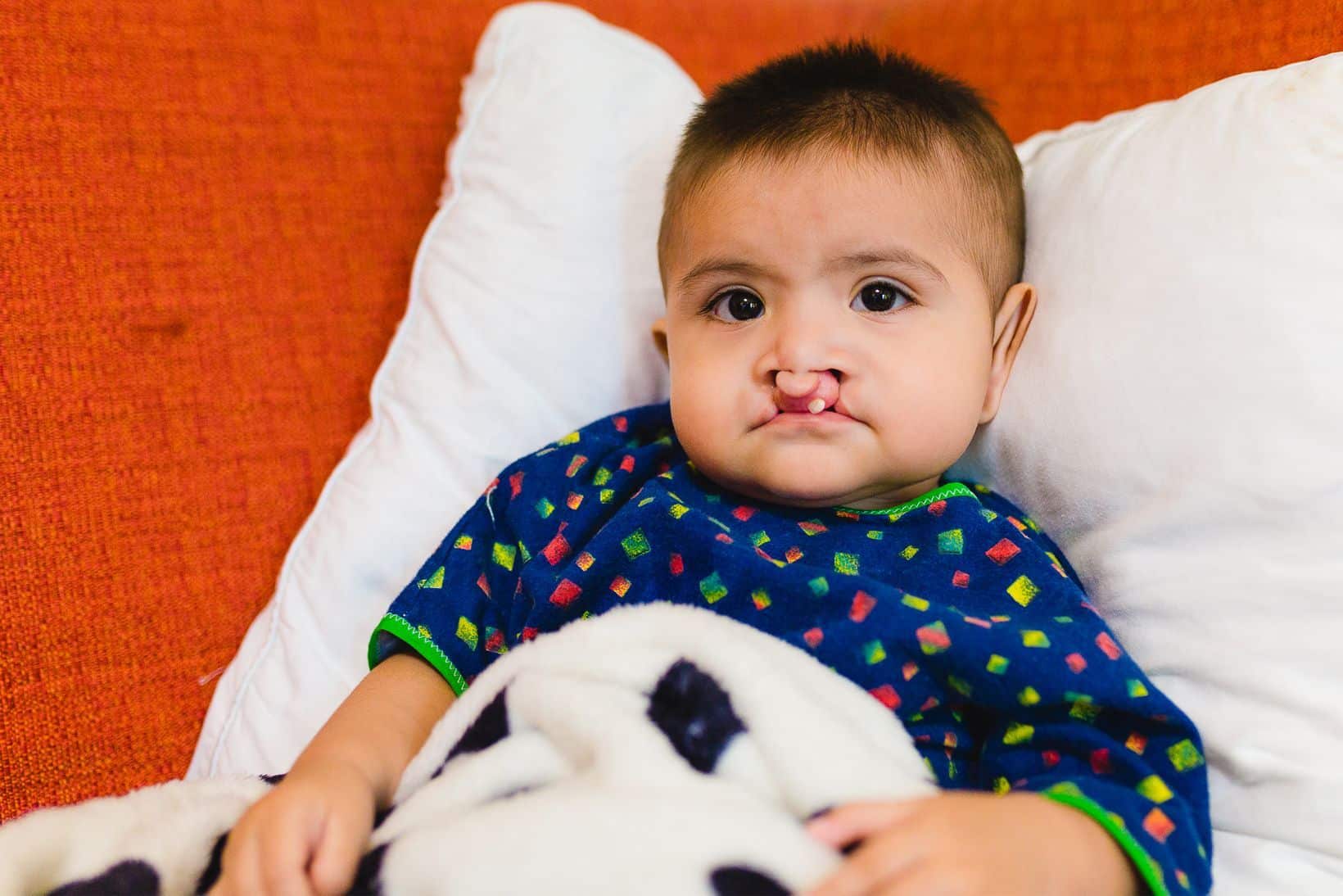 In their efforts to prevent this situation from becoming unfavorable, they joined forces with Dr. Ezequiel Fuentes, a plastic, aesthetic and reconstructive surgeon from Guadalajara. They began a program that would change the lives of more than 300 Mexican children and families, by offering professional diagnoses, surgical treatments, and facial restoration.
What is the Cleft Palate and Cleft Lip Program?
For more than 30 years, the International Friendship Club has partnered with medical personnel, local hospitals, and community resources to finance this project, which lasts a total of 3 days:
First day:

Consultations and assessments are done for the children, as well as an evaluation for previously treated patients. Afterward, they decide on the necessary procedures.

Second day:

Admission to Hospital CMQ City Center and surgeries begin in the hands of Dr. Ezequiel Fuentes and Dr. Rodolfo Becerra. The patients, along with a relative. Spend the night in our facilities where they receive the most attentive care from our staff.

Third day: After a night of check-ups and rest, the little ones and their family can go home. The doctors, together with those in charge of the program, provide postoperative care indications and a contact guide for future interventions and check-ups.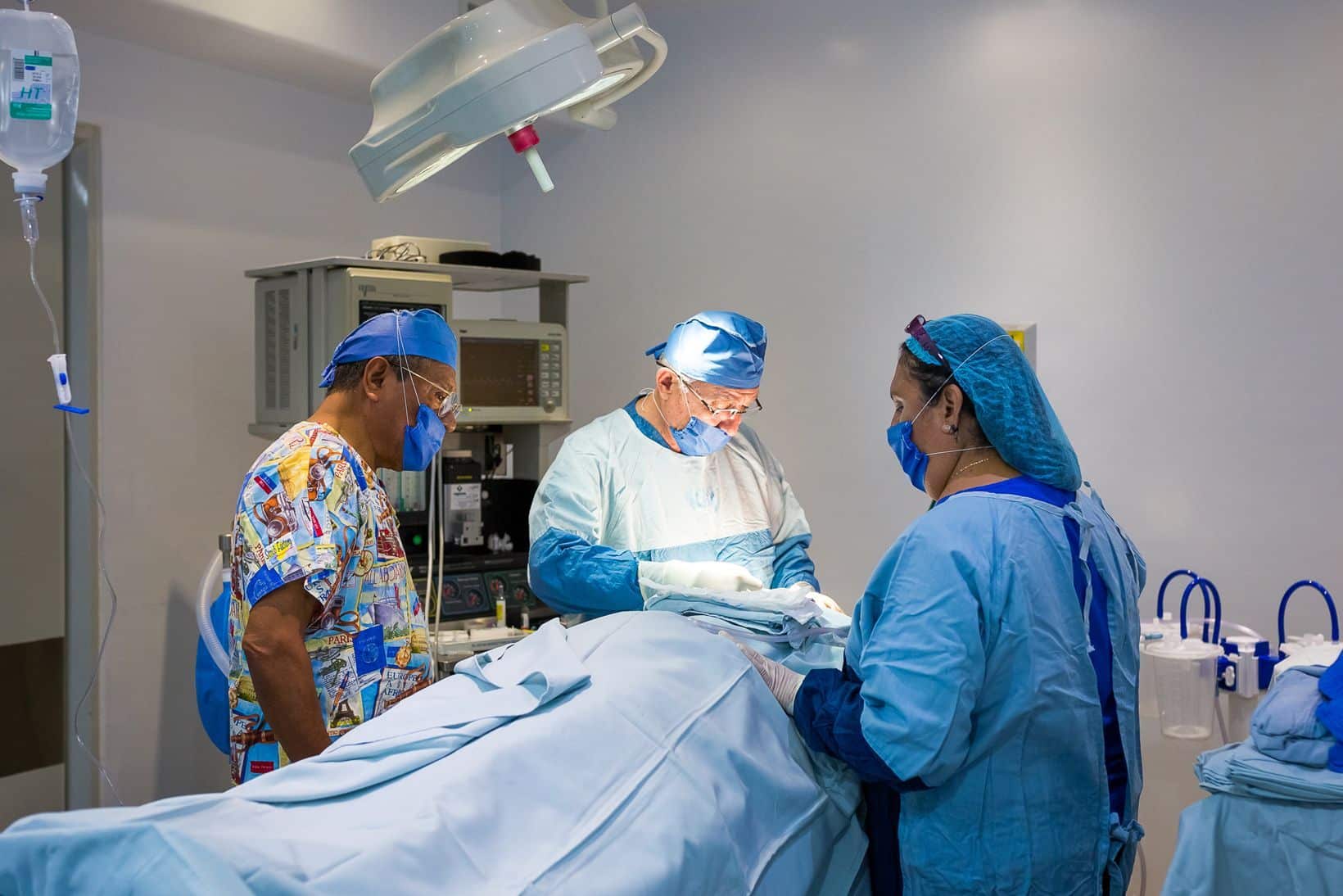 For more than half a decade, Hospital CMQ City Center is the official provider of surgical and hospital facilities for these children and their parents, who travel from different states of the Mexican Republic to our beautiful port to receive the highest quality professional care.
We not only offer operating rooms, anesthesia, and resting rooms. We are part of a real change. Every three months, we see the arrival of people with a look of concern and fear, as they see their children enter a space of surgical interventions. But we bid farewell to the families full of hope, joy, and gratitude.
About the Conditions and their Treatment:
The diagnosis of this affections happens during pregnancy, through a routine ultrasound. Also, after the birth of the baby, especially cleft palate.
Children who have these conditions often have problems breastfeeding, which threatens their health. Likewise, they can suffer from ear infections, hearing loss, dental problems, and a delay in speech development.
Surgical repairs can significantly restore the appearance of the child's face, as well as improve their breathing, hearing, and self-esteem. Cleft lip surgery is usually done before the baby is 12 months of age. And surgery for cleft palate before the baby is 18 months.
Many children may have other complications that require a variety of services that must be provided in a coordinated manner throughout childhood, adolescence, and sometimes in adulthood.
How Can I Get help from This Program?
Regardless of gender, age of the child, or socioeconomic status, the International Friendship Club provides assistance to families who come to them.