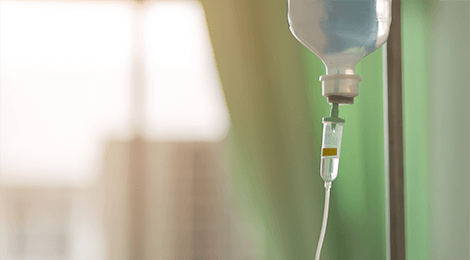 Skip the Wait Times and Get Immediate Medical Care
Welcome to CMQ Hospitals Walk-in Clinics & Urgent Care Centers. Our Walk-in Clinics & Urgent Care Centers are conveniently located across Puerto Vallarta and Riviera Nayarit, allowing for easy access within minutes from any location in Banderas Bay. Our walk-in urgent care centers provide immediate, convenient and affordable medical care in non-life-threatening situations, involving illnesses or injuries that can't wait until the next day.
We accept most travel insurance and health insurance plans in our walk-in clinics & urgent care centers. We also offer affordable self-pay rates for uninsured patients.
IMPORTANT NOTE: If you are planning to pay for your using your health insurance coverage, please remember to bring a valid identification and your insurance card and/or proof-of-insurance.
To Schedule an Exam and/or refer a patient
Call (52) 322 22 66500
In Case of a Life-Threatening Emergency Call 22 66500, or go to the nearest Emergency Area
At night, during the holidays, weekends and other days and times in which primary care physicians and specialists are not available, our walk-in clinics &  urgent care centers are always open and close by
Our Locations – Walk-in Clinics & Urgent Care
Always Open 24/7
CMQ City Center
Located in Downtown Puerto Vallarta, five minutes away from the "Malecon", the romantic zone, Olas Altas, Conchas Chinas and Amapas.
Address:
Basilio Badillo 365
Colonia Emiliano Zapata
Puerto Vallarta, Jalisco, Mexico
Tel: 011 52 322 31919
CMQ Premiere
Located near Costco and Macro Plaza, and within five minutes of Fluvial Vallarta, Aralias, Pitillal, Infonavit and the main hotel zone.
Address:
Avenida Francisco Villa 1749
Colonia Vallarta Villas
Puerto Vallarta, Jalisco, Mexico
Tel: 011 52 322 66500
CMQ Riviera Nayarit
Located in Bucerias, Riviera Nayarit, our Urgent Care is close to Nuevo Vallarta, La Cruz de Huanacaxtle, Sayulita & San Pancho.
Address:
Avenida Heroes de Nacozari 280
Bucerias
Bahia de Banderas, Nayarit, Mexico
Tel: 011 52 (329) 2980717
Meet our Dedicated Team of Highly Skilled, Walk-in & Urgent Care Physicians: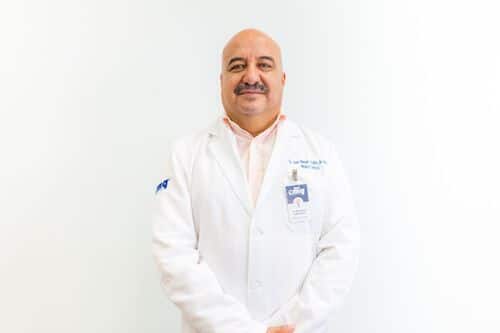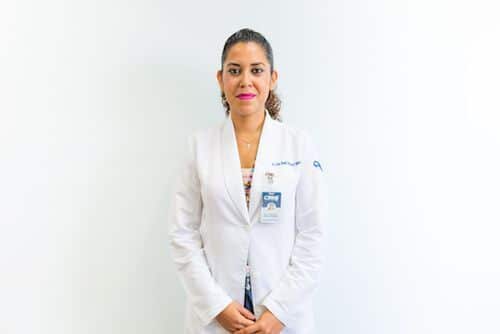 Should you choose CMQ Hospitals Walk-in Clinics?
No wait times = immediate care
Highly skilled, board certified physicians, ready to help 24/7 in each of our locations
Affordable and reliable care; we've been serving our community for over 35 years
We are the only health system with three locations across Banderas Bay, providing easy access from anywhere in the region
For Most Illnesses and Injuries, Visit our Walk-in Clinics & Urgent Care Centers in Puerto Vallarta
Did you know that 50% of illnesses and injuries can be treated in our walk-in clinics & urgent care centers? Here are some examples of the most common illnesses and injuries that can be treated in urgent care:
Colds and flus
Fevers
Sprained wrists, knees, elbows and ankles
Stomach infections, vomiting, dehydration, diarrhea and travelers' diarrhea
Sun burns
Wound repair, stitches
Our Services and What we Treat
At CMQ Hospitals Walk-in Clinics & Urgent Care Centers, we provide a wide range of healthcare services, and treat many different illnesses and injuries, such as:
> Our healthcare services
Digital X-Rays
Drug Tests
EKG
Pregnancy Test
Splints
STD Tests
Flu Shots
Hepatitis B Vaccine
HPV Vaccine
Stitches
Hepatitis C Test
Tetanus Vaccine
Lab Tests
Meningitis Vaccine
PPD/TB Skin Test
Whooping Cough Vaccine
Physical Examination for Schools
Physical Examination for Sports and Work
> Most common illnesses treated at our urgent care centers
Abscesses
Allergies
Asthma
Back Pain
Bladder Infections
Bronchitis
Colds
Constipation
Coughs
Dehydration
Diarrhea
Ear infections
Eye infections
Fever
Flu – Influenza
Food Poisoning
Gonorrhea
Headaches
Heartburn
Herpes
Kidney Infection
Pink Eye
Poison Ivy
Sinus Infections
Sore Throats
STDs and STIs
Stomach Pain
Strept Throat
Traveler´s Diarrhea
UTI Urinary Tract Infection
Vomiting
> Common injuries that we treat
Ankle Fractures
Bites
Bug and insect Bites
Burns
Clavicle Fractures
Ear Cleaning
Ear Wax Removal
Ingrown Toe Nails
Puncture Wounds
Scrapes
Sprains
Stitches
Sun Burns
Wound Cleaning
Wound Repair
Wrist Fracture
When Should I Go to the Nearest Emergency Area and Should not Seek Walk-in Urgent Care?
Whenever you experience a severe illness or injury, or a life-threatening emergency, please call 22-6-65-00, or go to the nearest Emergency Area.
In cases such as the following, you should go to the nearest Emergency Area, and should not visit a walk-in clinic or an urgent care facility:
Convulsions
Fever in newborn babies or babies younger than six months old
Gunshot Wounds
Heart Attack Symptoms – Chest pain that lasts longer than two minutes
Car Crash / Car Accident Injuries
Poisoning
Pregnancy Problems and Complications
Seizures and/or Loss of Consciousness
Serious Injuries in the Neck, Back or Head
Severe Abdominal Pain
Severe Allergic Reactions
Severe Burns
Severe Chest Pains
Severe Difficulty Breathing
Severe or Compound Fractures
Sudden Behavioral Disturbances
Uncontrollable and/or Profuse Bleeding