Dr. Adrian Malja is a Dentist, Orthodontist, and Oral Surgeon in Puerto Vallarta and Bucerias with over 25 years of experience. He received his dental surgeon, MD. diploma from the Autonomous Metropolitan University in Mexico City. Moreover, he is certified by the Mexico Dental Association. Later, he earned another certification in the most modern technique for implantation. Dr. Malja works using the latest techniques for his services. Some of his most common services include extractions, dental surgery, bonding, full and partial removable dentures, cleaning, and whitening procedures.
Dr. Malja and his team focus on your complete dental care, so you can get back to life with a healthy, confident smile. Likewise, Dr. Malja delivers top-notch dental care with contemporary dental treatments in a soothing atmosphere where you can relax, feel welcomed, and well cared for. Dr. Adrian Malja leads the Dental Department at CMQ Hospitals and gives consultation at our Physicians Building.
Most common Dental procedures:
Filling, crowns and fixed bridges

Implants and dental extractions

Oral Surgery

Full and partial removable dentures

Porcelain laminates

Root canalS

Zoom! Professional Whitening System

Nobel All-on-4 treatment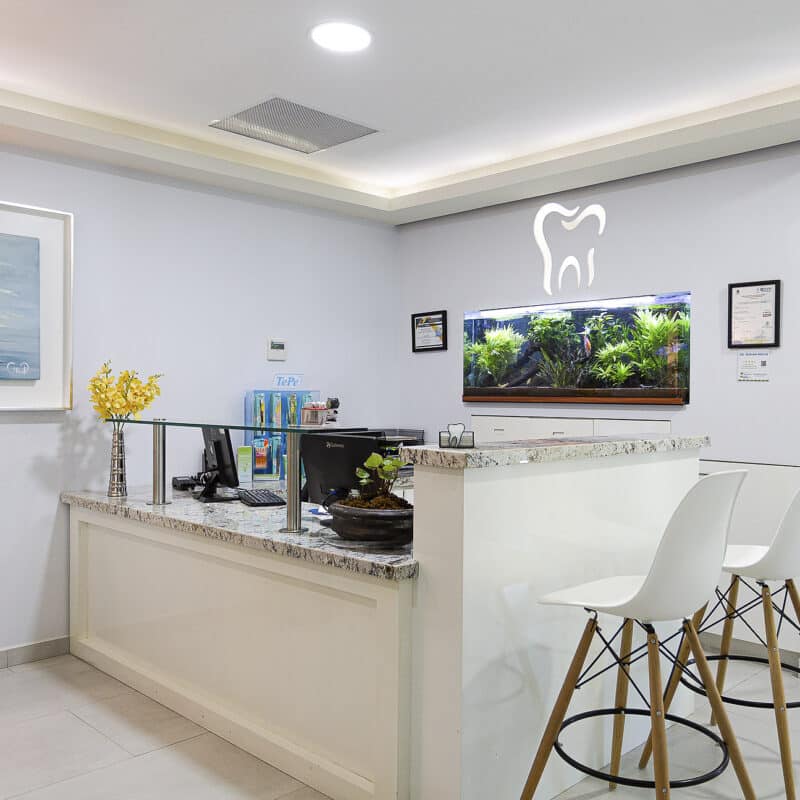 Professional Development and Certifications, Dr. Adrian Malja, MD:
Course All on 4, Louisville Kentucky, by Dr. Kenneth Parrish, 2017.

Diploma in Dental Implantology by the Cuauhtemoc University Campus Zapopan, Guadalajara, 2016-2017.
Theoretical-Practical Course in Oral Implantology. Taught by Dr. Samuel Tacher and Dr. Giovanni Molina. Nobel Biocare Mexico. 2007-2008.

Annual certification diploma in Prosthodontics with Dr. Felipe Guerrero, San Luis Potosí, 2002-2006.

Advanced Course in Specialized Surgical Techniques. Module I and II. Instructor Dr. Mike Peña Meza. Nobel Biocare. 2019.
Annual Certification in Prosthodontics with Dr. Felipe Guerrero, San Luis Potosí, Mexico, 2002 – 2006.
Certified by the Mexican Dental Association.
Bilingual doctor, Spanish and English.
How often should you see your dentist?
The basic rule of thumb says you should visit your dentist every six months. Nonetheless, studies have shown that people without any dental problems can go once a year, while those with dental issues should get checked out every 3 or 4 months. If you have children, their first visit should happen within 6 months of their first tooth appearing.